The Center for Media Research recently ran an article about how B2B journalists use Web 2.0 technology. More accurately, it looks at where these journalists get their information and use the Internet. The basis of the article was from a recent survey conducted by the Arketi Group.
I think this survey is interesting for understanding the trends that impact how reporters get their information and develop story ideas. However, I was disappointed in how little information there was about the methodology when I downloaded the two-page (yes – 2 pages)report.
After submitting my contact information (and I'm waiting for the sales call), I expected at least some insight as to what this meant and how many reporters were contacted. A title breakdown would have been helpful, as well as separating by the different industries represented in the survey. I would suspect that technology reporters would use some tools more than say automotive reporters.  Though I have tons of questions, here is a summary of results. 
The top five places that B2B journalists tend to get their story ideas from industry sources (90%), news releases (90%), PR contacts (89%), newswires (79%) and websites (74%).

 

I was surprised that "traditional" PR distribution channels ranked higher than new PR methods. However, I anticipate blogs (54%) and RSS feeds (51%) to increase.

In terms of how they use the Internet, 98% read the news, 97% read publications online, 97% emailing, 93% finding news sources. From my day job perspective, it was interesting that 67% watched webinars and webcasts, while blogs (72%), RSS feeds (59%) and wikis (52%) also ranked well.

I found this point interesting – 92% of reporters write for both print and online. To date myself, I remember a time when a Chinese wall existed between print and online reporters.

There are differing degrees of how reporters will use stories started in blogs. Some have reported from blogs directly (20%) or from "reliable professional news organization's blog" (16%). Interestingly, reporters are still wary about blogs – 18% would cite it as a rumor and 18% only if the information is confirmed by an independent source.

And for pitching stories to B2B reporters, the primary method is email, while the phone is the second preferred method.
Technorati Tags: Arketi Group B2B Center for Media Research New PR PR Public Relations Web 2.0
1 Comment
Additional comments powered byBackType
About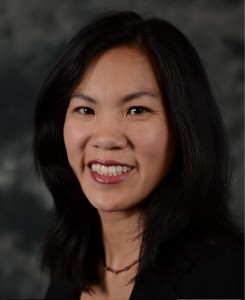 Cece Salomon-Lee is director of product marketing for Lanyon Solutions, Inc. and author of PR Meets Marketing, which explores the intersection of public relations, marketing, and social media.
This blog contains Cece's personal opinions and are not representative of her company's.
Marketing Blogs
Virtual Events & Meetings Blogs
Cisco Virtual Environments
Search Site