Wow – I was checking my dashboard stats when I noticed that a couple of folks came to my blog via the AdAge Power 150 – or in this case top 500. AdAge Power 150 (technically 500) looks at various factors for compiling this list such as subjective points, rankings by Google PageRanks and Technorati, and in bound links. 
This raises an interesting question about how these lists are compiled. Over the past few weeks, I've benefitted from the frequent posts about the upcoming Blogger Social. Why? Because most are also include a list of attendees, which has increased my in bound links and in turn my appearance on this list. 
These lists are useful to filter out the number of blogs being created every day. I'm not the only one who looks to these lists to find blogs from a PR and marketing perspective. At some point I wonder – which list do I want to follow?
Other lists to check out:
Viral Garden's Top 25 Marketing Blogs
Brendan Cooper's PR Friendly Index
w Magical List (list of female bloggers)
So I'll enjoy it while it lasts! =) 
2 Comments
Additional comments powered byBackType
About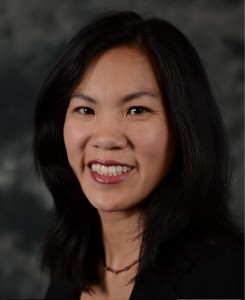 Cece Salomon-Lee is director of product marketing for Lanyon Solutions, Inc. and author of PR Meets Marketing, which explores the intersection of public relations, marketing, and social media.
This blog contains Cece's personal opinions and are not representative of her company's.
Marketing Blogs
Virtual Events & Meetings Blogs
Cisco Virtual Environments
Search Site