Since I first started tweeting on Twitter (thanks Jeremiah!), I have learned some additional tricks for maximizing my time and presence on Twitter. My main difficulty was how to manage more than one account for person and work related tweets. That is until I found out about Twhirl.
What a time saver!
I had tried using my instant messaging tool as a way to receive and send out tweets but that wasn't as elegant as Twhirl is. With Twhirl, I no longer have to constantly refresh my browser for updated tweets. Here are some of my favorite features (updated image 11/20/08):
Starred items are unread tweets. I can either click on tweets to indicate read or mark all tweets as read.
Mouse over someone and be able to send a message, direct message, mark a tweet as a favorite, or retweet something with just a click of the mouse.
Shorten URLs automatically. While Twitter does this too, if you go over your character limit, you can't shorten it. With Twhirl, I have three different options to shorten a URL before inserting into a tweet
Twitpic – I haven't tried this but can see this as a valuable way to share images.
Search is actually integrated with the solution versus having to go to a different page to find people. And while Twitter has disable people search recently, Twhirl has not.
If there are specific tweets I want to favorite, I can do this. Especially useful for saving links people have tweeted about.
Give Twhirl a Whirl
Overall, I am loving Twhirl as a way to manage multiple twitter accounts for personal and business purposes. One thing to keep in mind is tracking the clicks of the links posted on Twitter. Mack Collier just wrote about Tweetburner and Ellie of HubSpot commented on other ways to track the links in the comments. I would also check out Dave Fleet's article on tips for new twitter users.
My previous posts about Twitter:
Brave New World of Media Pitching: Twitter
3 Comments
Additional comments powered byBackType
About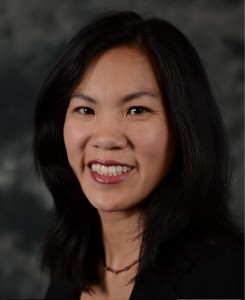 Cece Salomon-Lee is director of product marketing for Lanyon Solutions, Inc. and author of PR Meets Marketing, which explores the intersection of public relations, marketing, and social media.
This blog contains Cece's personal opinions and are not representative of her company's.
Marketing Blogs
Virtual Events & Meetings Blogs
Cisco Virtual Environments
Search Site