Disclosure: My company  just introduced a new solution today that is in the virtual trade show market. I decided to take this occasion to write a larger post about the virtual events/tradeshows market. Please note, the opinions expressed in this post are my own and not a reflection of my company's.
With that disclosure out of the way =) , virtual trade show/event is something that is just starting to be used by organizations. Just think about it, you don't have to travel across the country to attend a show, set up the booth at the show, and stand for hours waiting for people to come by your booth. And hopefully, at the end of the show, you have quality sales leads, connected with possible business partners, or even run into key media in your industry.
With an online version, the thought is that organizations will minimize tangible (i.e. travel, hotel, food, materials) and intangible costs (i.e. environmental and productivity), while providing all the benefits – if not more. You can still connect with people through online chats or emails, get the materials you want, and attend keynotes and presentations. From a marketer's perspective, hopefully you spend less money with better results. And you don't have to break down the booth either! 
I recently read some stats in a report by FactPoint Group that stated that virtual events/shows can attract an average of of 1500+ people, who spend about 2+ hours in the show. When you look at this  information, this provides a compelling reason for organizations to consider online conferences.
What do you think? Would a virtual event appeal to you as a marketer or participant? Why or why not?
All content copyright Cece Salomon-Lee, Creative Commons Attribution-Noncommercial-Share Alike 3.0 Unported, with the attribution: By Cece Salomon-Lee, PR Meets Marketing, and a link to the post.
4 Comments
Additional comments powered byBackType
About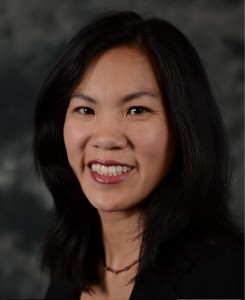 Cece Salomon-Lee is director of product marketing for Lanyon Solutions, Inc. and author of PR Meets Marketing, which explores the intersection of public relations, marketing, and social media.
This blog contains Cece's personal opinions and are not representative of her company's.
Marketing Blogs
Virtual Events & Meetings Blogs
Cisco Virtual Environments
Search Site