I recently saw Gary Vee's Video keynote (via HubSpot) from the MarketingProfs Digital Mixer.
To paraphrase part of his keynote, he said that if you're not passionate about what you're doing, then quit. Quit now. Find what you're looking for.
This reminds me of my friend Molly Rosen
When Molly was about to turn 40, she went to a book store looking for a book to help her with this significant transition in her life. However, she left the book store empty handed. Encouraged by her husband, Molly decided to compile an anthology herself. She left her successful career as VP with a top leadership management firm and embarked on this endeavor.
Earlier this month, Molly launched the culmination of her passion – "Knowing Pains: Women on Love, Sex and Work in our 40's" – an anthology of 32 essays from women discussing marriage, motherhood, work and illness. And with titles like The Naked Truth, Strung Together, and What a Long Strange Trip It's Been, you're definitely in for book full of laughs, tears and heartache.
For me, the book transcends women in their 40's (granted, that's just around the bend for me!). It's about what it means to be a woman regardless of your age. Rather, it's about how we, as women, go through life. Some essays will resonate now. Others will resonate in the future.
What's even more amazing? Molly isn't profiting from the book. Rather, all net proceeds are being donated to breast cancer research, a diseases that is particularly personal to women.
Be Passionate or Quit!
So what are you doing today? What are you passionate about? In the spirit of this post, I will be giving away my copy of my book – passing along the inspirational essays in the book.
All you have to do is leave a comment about your passion. If you're inspired to write a post on this topic, just link back.
On Thanksgiving, I'll select someone from random. What a better way to say thanks?
Additional comments powered byBackType
About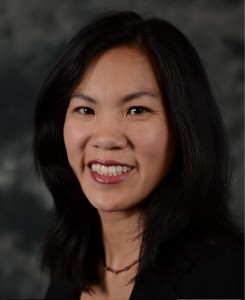 Cece Salomon-Lee is director of product marketing for Lanyon Solutions, Inc. and author of PR Meets Marketing, which explores the intersection of public relations, marketing, and social media.
This blog contains Cece's personal opinions and are not representative of her company's.
Marketing Blogs
Virtual Events & Meetings Blogs
Cisco Virtual Environments
Search Site