UPDATE: Received comment from Ann Taylor that indicates that this may be a viral email that is being passed around. If someone has any information on this, let me know and I will update accordingly. As such, I am taking Ann Taylor's name off the list. Let's see if other retailers will respond to their online reputation…
UPDATE: 11/24/08 Wilson Leathers has responded in the comments below so I'm striking their name from the list. Will be posting an update shortly.
# # #
My cousin just sent me an email about gift cards, especially from companies that have filed for bankruptcy this year. Per her email:
"Stores that are planning to close after Christmas are still selling the cards through the holidays even though the cards will be worthless January 1. There is no law preventing them from doing this. On the contrary, it is referred to as 'Bankrupcy Planning). Below is a partial list of stores that you need to be
cautious about."
The list includes (I cannot verify the accuracy of this as this list was forwarded to me. Please feel free to clarify in the comments if there are additions or deletions to be made):
Circuit City (filed Chapter 11)
Ann Taylor- 117 stores nationwide closing
Lane Bryant, Fashion Bug ,and Catherine's to close 150 stores nationwide
Eddie Bauer to close stores 27 stores and more after January
Cache will close all stores
Talbots closing down specialty stores
J. Jill closing all stores (owned by Talbots)
Pacific Sunwear (also owned by Talbots)
GAP closing 85 stores
Footlocker closing 140 stores mo re to close after January
Wickes Furniture closing down
Levitz closing down remaining stores
Bombay closing remaining stores
Zales closing down 82 stores and 105 after January
Whitehall closing all stores
Piercing Pagoda closing all stores
Disney closing 98 stores and will close more after January.
Home Depot closing 15 stores 1 in NJ ( New Brunswick )
Macys to close 9 stores after January
Linens and Things closing all stores
Movie Galley Closing all stores
Pep Boys Closing 33 stores
Sprint/Nextel closing 133 stores
JC Penney closing a number of stores after January
Ethan Allen closing down 12 stores.
Wilson Leather closing down all stores
Sharper Image closing down all stor~s
K B Toys closing 356 stores
Loews to close down some stores
Dillard's to close some stores
Personally, I think this is a deceptive practice by these companies. I suppose, if you're in bankruptcy with little options to come out of it, you're not worried about customer loyalty. I can imagine a huge uproar as folks drop by on Jan. 1 and find their cards worthless.
4 Comments

Additional comments powered byBackType
About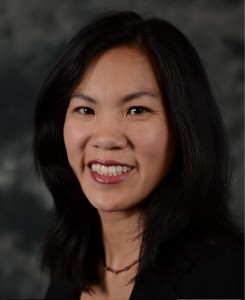 Cece Salomon-Lee is director of product marketing for Lanyon Solutions, Inc. and author of PR Meets Marketing, which explores the intersection of public relations, marketing, and social media.
This blog contains Cece's personal opinions and are not representative of her company's.
Marketing Blogs
Virtual Events & Meetings Blogs
Cisco Virtual Environments
Search Site