Malcolm Gladwell's book Blink explains how we can have "rapid cognition" in a blink in a eye. This can have us intuitively know why something is a fake, perceive a situation in a certain way or jump to a conclusion.I have to admit, I had a "blink" moment when I read TechCrunch the other day. They were soliciting questions in advance of their interview with John Edwards. I focused on the part about putting questions in the comments section, that I didn't realize that is was related to technology topics. Um – yeah!
I know, I know. So what did I put in the comments? Questions about poverty and how he can become the Democratic nominee with Clinton and Obama in the lead (check the screenshot). Sigh.
Just teaches me – take your time, read through everything and then respond. =)
Additional comments powered byBackType
About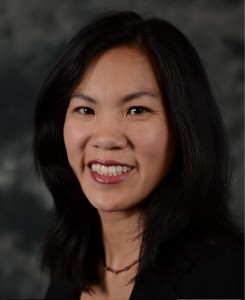 Cece Salomon-Lee is director of product marketing for Lanyon Solutions, Inc. and author of PR Meets Marketing, which explores the intersection of public relations, marketing, and social media.
This blog contains Cece's personal opinions and are not representative of her company's.
Marketing Blogs
Virtual Events & Meetings Blogs
Cisco Virtual Environments
Search Site