Last year, my husband and I had started shopping for pick-up trucks. We had narrowed it down to a Ford Ranger of Toyota Tacoma. While we preferred the Tacoma, we decided not to buy at that time. That turned out to be a good decision based on what happened earlier this year. Fast forward 7 months. We felt comfortable enough with my new (now 4-month old) job to start looking again.
Cash for Clunkers Program
Part of this was spurred by the Cash for Clunkers program that was signed into law by the Obama office. In a nutshell, the goal of the program is to incent car owners of gas guzzlers to purchase more gas efficient vehicles. If your car qualifies for the program, you can get anywhere from $3600-4500 back. Brilliant  move by the administration – good for environment, good for the car owner (especially if these cars are only worth a few hundred dollars) and good for car manufacturers pummeled by the economy over the past year.
Ford and EV Vehicles
Interestingly, while we had favored the Tacoma last year, we made a decision to buy Ford this time. Why? For two reasons:
1)     Of all the American automakers, Ford was the only one not in bankruptcy or to take money from the Government. The impression is that Ford is better of economically, which may or may not be accurate. But for finicky car buyers, this is an important distinction. I am comforted that Ford will be around in the near future.
2)     While attending the Marin County Fair, there was an electric vehicle (EV) showcase. We learned that of all the pick-up trucks, the Ford Ranger is best for EV conversion because of the truck width and carriage is ideal for adding batteries. Who knew? Too bad they didn't continue improving and manufacturing the EV Ranger (please bring it back Ford), but this point turned us into Ford Ranger buyers.
Scott Monty Who?
After making our decision, we visited Novato Ford. Since we spent a good portion waiting for paperwork and discussing which car to buy (used or new), I naturally wanted to see if Ford's social media programs filtered down to the sales guy at the dealership.
When asked about Ford's PR and social media campaigns, got blank stares, "Scott Monty Who?" None of the sales folks on the floor seemed to be aware of the efforts. And when my husband asked the contract gal about how dealers provide feedback to Ford, she stated that the owner of the dealership did.
Ok – I know this isn't a scientific study. For this dealership, the folks who connect with consumers (you and me) on a daily basis have minimal participation in the conversation with Ford's headquarters and larger campaigns. It'll be interesting to see what happens as Ford continues to expand their social media outreach.
Cash for Clunkers + Rebates = 50% off
In the end, we decided to buy a used truck (1200 miles) that came with a shell. However, there is evidence that the Cash for Clunkers program is spurring sales. Interestingly, if we had participated in the program and with the manufacturer's rebates, we could've driven off the lot with a new 2009 Ford Ranger for 50% of the list price! The program officially begins on July 23rd. I wonder if the auto sales numbers will start to climb in August?
Final Thoughts
It will be interesting to see if the Cash for Clunkers program, combined with Ford's social media efforts will be the turning point for this American classic.  While we may be the exception to the rule, I found it interesting that Ford Rangers are the best for EV conversions (Ford, are you listening?) Maybe there is a niche here that you can get the word out. And finally, it will be interesting to see if Ford's own social media best practices will filter down to the sales associates and dealer networks working directly with customers.
What do you think? Have you bought a car lately?
10 Comments
Additional comments powered byBackType
About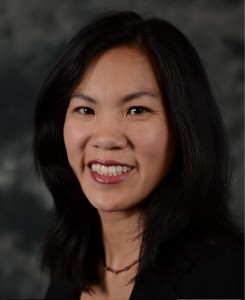 Cece Salomon-Lee is director of product marketing for Lanyon Solutions, Inc. and author of PR Meets Marketing, which explores the intersection of public relations, marketing, and social media.
This blog contains Cece's personal opinions and are not representative of her company's.
Marketing Blogs
Virtual Events & Meetings Blogs
Cisco Virtual Environments
Search Site