Browsing articles in "Marketing"
Note:  This past year has been one of reflection regarding family, friends and career. This will be one of many posts regarding various topics that I've mulled over from time to time through the year. Thank you in advance for your support and comments as I explore these topics.  
My husband likes to say that marketing and public relations is about who lies the best. When he tells me this, I am completely offended. Yet, I have to admit, there is a kernel, and probably a big one at that, of truth in his perception.
Our job is to present our companies or clients in the best possible light. The question is how far are we willing to take it in order to land the big story or customer? At what point does "spinning" lead to outright lying?
The Ethical Quandary
We've all probably been in that situation  – we're marketing or publicizing a product /company that we know deep down can't deliver on the promise. Or a competitor is blatantly lying and no one is catching on. It's a very difficult position to be in, especially in today's economic times when you don't want to jeopardize your job security.
"The Truth Will Set You Free" – Gospel of John
It reminds me of the movie Liar Liar of Jim Carrey. His whole persona is about lying to win, until one day, he can only tell the truth. At first, this creates embarrassing situations for him. But the moral of the story was that by telling the truth, he was able to win a court case, and more importantly, his family back.
Or more recently, David Letterman's predicament. He honestly, and painfully, revealed himself on his late night talk show. He didn't downplay the situation or minimize his role. He took it head on. And in doing so, he defused the inevitable media storm, refocused it on the blackmailer and gained sympathy from most viewers.
"To thine own self be true" – William Shakespeare
Staying true to oneself is important. The decisions you make today do have an impact on you professionally and personally down the road. While it may not be easy, there will be times when you have to stand your ground.
 In the end, who do you want staring back at you in the mirror?
On Saturday, I attended the San Francisco Electric Vehicle Association meeting where two representatives of Nissan gave a sneak peek before the 6:30 pm PT worldwide announcement of the Nissan Leaf. While the details of the electric vehicle (EV) was interesting, I was curious to better understand the motivations behind Nissan for this move.
 CEO Mandate for Electric  
According to the representatives, Nissan's shift toward electric is part of the company's larger mandate for zero emissions. Instead of following the trend of rolling out hybrid versions of its car brands, Nissan is seeking to leapfrog the market by innovating a vehicle specifically designed for electric. The strategy is quite bold – a goal to encourage sustainability without dependance on oil.
Driving a New Market
I think Nissan is embarking on a great vision that has a potential to truly revolutionize the car industry. Going electric will require forging new infrastructure to support EV, including innovations in battery technology, service, recharging stations and(hopefully) green sources of power to close the lo0p. For Nissan, this even extends to leveraging recycled materials for the interior and constructing the Leaf in a way that the parts are recyclable at the end of the car's lifecycle.
What's Next?
The Nissan Leaf was formally announced last night at 6:30 pm PT worldwide in conjunction with the company's new corporate headquarters in Okinawa, Japan. While initial marketing will be based on the car's announcement, it will be interesting to see how these marketing efforts develop. Nissan recognizes that communicating the experience of the car will be key, yet difficult, with only a couple of prototypes available worlwide.
This will include reaching key early adopters and influencers who will spread the word. I envision that social media will also play an important role.  At this time, the car website doesn't seem to incorporate any social media/community features yet. At most, I can provide feedback via a 7-point questionnaire when you sign up for a newsletter.
While I applaud Nissan's vision and wish them luck, I still wonder what would have happened if the California Air Resources Board hadn't abandoned it's electric car initiative.
Other post of interest:
Last year, my husband and I had started shopping for pick-up trucks. We had narrowed it down to a Ford Ranger of Toyota Tacoma. While we preferred the Tacoma, we decided not to buy at that time. That turned out to be a good decision based on what happened earlier this year. Fast forward 7 months. We felt comfortable enough with my new (now 4-month old) job to start looking again.
Cash for Clunkers Program
Part of this was spurred by the Cash for Clunkers program that was signed into law by the Obama office. In a nutshell, the goal of the program is to incent car owners of gas guzzlers to purchase more gas efficient vehicles. If your car qualifies for the program, you can get anywhere from $3600-4500 back. Brilliant  move by the administration – good for environment, good for the car owner (especially if these cars are only worth a few hundred dollars) and good for car manufacturers pummeled by the economy over the past year.
Ford and EV Vehicles
Interestingly, while we had favored the Tacoma last year, we made a decision to buy Ford this time. Why? For two reasons:
1)     Of all the American automakers, Ford was the only one not in bankruptcy or to take money from the Government. The impression is that Ford is better of economically, which may or may not be accurate. But for finicky car buyers, this is an important distinction. I am comforted that Ford will be around in the near future.
2)     While attending the Marin County Fair, there was an electric vehicle (EV) showcase. We learned that of all the pick-up trucks, the Ford Ranger is best for EV conversion because of the truck width and carriage is ideal for adding batteries. Who knew? Too bad they didn't continue improving and manufacturing the EV Ranger (please bring it back Ford), but this point turned us into Ford Ranger buyers.
Scott Monty Who?
After making our decision, we visited Novato Ford. Since we spent a good portion waiting for paperwork and discussing which car to buy (used or new), I naturally wanted to see if Ford's social media programs filtered down to the sales guy at the dealership.
When asked about Ford's PR and social media campaigns, got blank stares, "Scott Monty Who?" None of the sales folks on the floor seemed to be aware of the efforts. And when my husband asked the contract gal about how dealers provide feedback to Ford, she stated that the owner of the dealership did.
Ok – I know this isn't a scientific study. For this dealership, the folks who connect with consumers (you and me) on a daily basis have minimal participation in the conversation with Ford's headquarters and larger campaigns. It'll be interesting to see what happens as Ford continues to expand their social media outreach.
Cash for Clunkers + Rebates = 50% off
In the end, we decided to buy a used truck (1200 miles) that came with a shell. However, there is evidence that the Cash for Clunkers program is spurring sales. Interestingly, if we had participated in the program and with the manufacturer's rebates, we could've driven off the lot with a new 2009 Ford Ranger for 50% of the list price! The program officially begins on July 23rd. I wonder if the auto sales numbers will start to climb in August?
Final Thoughts
It will be interesting to see if the Cash for Clunkers program, combined with Ford's social media efforts will be the turning point for this American classic.  While we may be the exception to the rule, I found it interesting that Ford Rangers are the best for EV conversions (Ford, are you listening?) Maybe there is a niche here that you can get the word out. And finally, it will be interesting to see if Ford's own social media best practices will filter down to the sales associates and dealer networks working directly with customers.
What do you think? Have you bought a car lately?
I wanted to point everyone to a new resource, B2B Marketing Zone, that launced last week. Brought together by Tom Pick of The Web Market Central and Tony Karrer of eLearning Technology, the website brings together top bloggers and topics on B2B marketing into one place.
I was honored to be asked to participate. I recommend taking a look – there are a lot of topics relevant to B2B marketers. And I hate to say this, but for PR folks out there, you can research relevant marketing-related bloggers in one place. Just one word of advice, READ the blogs before pitching!
Any other resources to consider?
This morning, I sent out a tweet asking for feedback about press release newswires. A few hours later, I received an email from a company regarding news monitoring service. To protect the innocent, the email started:
Cece, thank you for your interest in [company]. Here's some basic information
I was a bit confused as I 1) didn't recognize the name of the company or person and 2) didn't remember downloading/submitting anything related to news monitoring. Curious, and partially to keep a mental note for future reference, I asked how I demonstrated interest in the company. The response?:
"Forgive me Cece, I meant to send this to you referring to your posting on Twitter but failed to.  We monitor mentions of the newswire services and your posting was sent to me as a lead."
Interesting and scary at the same time. While I do see Twitter becoming a real-time source for sales leads, especially when directly related to your product and services, I think there are some best practices to follow:
1. Reference Source: As the sales person acknowledged, he/she forgot to highlight that this was based on my Twitter posting.
2. Relevancy: My initial request was feedback on newswires – not media monitoring. It seems like any post with certain keywords are being forwarded as prospective leads which leads me to
3. Context: Be sure to understand the context of a person's original tweet
4. Tweet Me, Don't Email Me: This is where the big brother part freaked me out. Yes, my email address is on my blog but I used Twitter for a reason. I wanted to get feedback from Twitter. Unless you're a friend of mine, I don't expect a response via email from a stranger – Side note – I don't anticipate a sales person to go through the effort of gonig to my blog for email and since I don't have it on my Twitter profile…how did he/she get my email?!
5. Add Value: To me, Twitter is about engaging in a conversation or seeing what my friends/contacts are doing. If you want to respond to me, add value to the conversation.
In the end, just because you track down a possible lead on Twitter, Linkedin, or some other way, there are certain best practices that sales folks need to practice. What do you think? Any other tips for marketing folks mining social media for sales prospects?
Tweet This on Twitter
Cut and paste this: Twitter used for sales lead prospects – 5 tips for doing this well by @csalomonlee: http://bit.ly/ilL0X

In late April, I met Christian Jurink a of Attack Marketing at the Event Marketing Summit. I was intrigued by how guerilla marketing can reach your audience/consumers and drive them to action. And yes, that is a champion sumo wrestler in the background. Attack does work for a sumo organization and have adopted him as their "mascot." Here is a quick summary of our conversation:
Economy's Impact on Guerilla Marketing
1. As budgets are being constricted, really need to be more creative to connect with consumers
2. Guerilla marketing is a cost-effective way to do that while honing in on your consumers and talking with them there
Key Benefits of Guerilla Marketing
1. Proximity marketing – it's about honing and finding key consumer and being near them
2. About driving people to retail and converting to a sell
3. Can be anywhere your consumers are and driving them to retail
When I fly, I typically fly either Southwest or Jet Blue. But I've noticed the difference with southwest that goes to the heart of the branding and positioning of the airline.
While we all know Southwest as the no frills, low cost airline, I am starting to see them as an airline that delights in being different. This is evidenced by the employees but most evidently via the safety talk mandatory on each flight.
The Five Minute Experience

You know what I'm talking about. By the fifth or sixth time you tune out "the exit rows are located … blah blah blah." What southwest does is turn these four to five minutes to create a memorable experience. Whether through ad lib jokes and one-liners to the rapping intro, each are designed to communicate a clear message about southwest – we're different than the other guys.
I learned from my flight attendant that these are not scripted (though there is a song book). They are a collection of jokes and topical items that each flight provides.
So in five minutes, Southwest took a normally "dead" time to entertain a captive audience, create an experience completely unique to this airline (others would be seen as copy cats) while delivering important safety information.
Isn't that what we all try to do with our marketing efforts? What can you do with five minutes?
About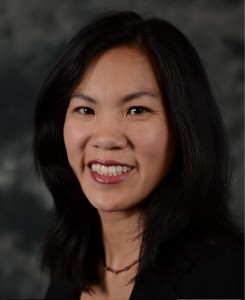 Cece Salomon-Lee is director of product marketing for Lanyon Solutions, Inc. and author of PR Meets Marketing, which explores the intersection of public relations, marketing, and social media.
This blog contains Cece's personal opinions and are not representative of her company's.
Marketing Blogs
Virtual Events & Meetings Blogs
Cisco Virtual Environments
Search Site