Browsing articles in "Social media"
Since I first started tweeting on Twitter (thanks Jeremiah!), I have learned some additional tricks for maximizing my time and presence on Twitter. My main difficulty was how to manage more than one account for person and work related tweets. That is until I found out about Twhirl.
What a time saver!
I had tried using my instant messaging tool as a way to receive and send out tweets but that wasn't as elegant as Twhirl is. With Twhirl, I no longer have to constantly refresh my browser for updated tweets. Here are some of my favorite features (updated image 11/20/08):
Starred items are unread tweets. I can either click on tweets to indicate read or mark all tweets as read.
Mouse over someone and be able to send a message, direct message, mark a tweet as a favorite, or retweet something with just a click of the mouse.
Shorten URLs automatically. While Twitter does this too, if you go over your character limit, you can't shorten it. With Twhirl, I have three different options to shorten a URL before inserting into a tweet
Twitpic – I haven't tried this but can see this as a valuable way to share images.
Search is actually integrated with the solution versus having to go to a different page to find people. And while Twitter has disable people search recently, Twhirl has not.
If there are specific tweets I want to favorite, I can do this. Especially useful for saving links people have tweeted about.
Give Twhirl a Whirl
Overall, I am loving Twhirl as a way to manage multiple twitter accounts for personal and business purposes. One thing to keep in mind is tracking the clicks of the links posted on Twitter. Mack Collier just wrote about Tweetburner and Ellie of HubSpot commented on other ways to track the links in the comments. I would also check out Dave Fleet's article on tips for new twitter users.
My previous posts about Twitter:
Brave New World of Media Pitching: Twitter
I have only been on a Facebook for a year or so. I mainly use it to keep in touch with personal connections, and rarely use it for professional reasons. I believe that the "casual" aspect of Facebook does make it more difficult for business-to-business companies to leverage the full potential, with early success for consumer related companies.
 With that said, I do see the potential of Facebook from a PR perspective:
Fan Club or Group?: Before setting up a group, you have the option of designating it as a group or fan club. Groups have membership limits while fans clubs don't. It's a small distinction but quite important depending on the size of the community you're seeking to tap into.
Before setting up a fan club/group, consider these two points first:
1) Research what groups/clubs already exist in your area. Does it make sense to set up another page if there are hundreds of similar ones out there?
2) Participate in existing groups/clubs to network with people in your target audience. By "friending" these folks, you're able to pull in your existing network if you do decide to launch your own group or fan club. 
Share and Share Alike: With Facebook's "share" function, you can provide a steady stream of company updates and information to your friend network. For example, my company recently received media coverage in Forbes and San Jose Mercury News. I shared this news to my connections.
I recommend sharing information that is relevant to your industry. Since you can add a comment, this helps to position your company as an expert on a specific topic. And is much quicker than drafting a blog post from scratch =)
In the end, you never know what information will catch a reporter/blogger's eye for a possible article or posting.
Friending Reporters and Bloggers: If a reporter or blogger has agreed to be friends with you, the implication is that you've created or have an existing personal relationship. Depending on your level of "friendship," you can send pitches via Facebook's internal email system, which may break through the noise of emails. Just confirm that the person prefers to receive pitches this way. He or she may want to keep Facebook on a personal level while want "business" correspondence to be received in another format.
While I have not personally done this yet, I would just recommend being very careful of how and when you do this. As I wrote recently about HARO spam, the purpose of these tools is to create connections, not harvest emails and contact information. By doing so breaks the trust you've created.
Promote Events: Facebook enables people to send out event invitations to your friends. Great way to promote attendance for live events or webinars. Be sure not to over promote an event with multiple reminders.
Applications: As an open platform, Facebook offers different types of applications. These applications range from the silly – sending a beer – to useful – free VoIP phone calls or Twitter updates. For me, I've added the Twitter app to tie all my external personalities into Facebook. Determine which apps to incorporate based on the types of information your generating and which are appropriate for your company.
Some have even created complimentary applications within Facebook which have become wildly popular. As long as it's relevant to your Facebook audience, is easy to use and understand and is relevant to your business, apps can be one way to get your business to your target audience.
Face Book Case Study:
I was seeking B2B examples of using Facebook and couldn't find any Mike Nierengarten of (company?) did forward me this description of how they leveraged Facebook to drive students to an online animation school (http://www.facebook.com/pages/Animation-Mentor-Online-Animation-School/14719464771):
Animation Mentor, an online animation school, is perfect for Facebook because it has tons of great content (video, events, pictures), a strong (current) student presence on the site, and our target customers (potential students) use the site regularly.
For Animation Mentor, we set up a profile to connect with current students. From there, we added a Facebook page and rolled those students into fans. We then created a Prospective Animation Mentor Student group for individuals who were interested in the school to connect and share thoughts. Finally, we promoted the page off of Facebook using an Animation blog.  
Results: Facebook page ranks for targeted keywords on Google (e.g. #23 for "animation school", #9 for "character animation"), we have over 700 fans with a mix of currents students and interested students interacting online, and we have an area for prospective students to address their concerns and interact directly with someone from the school in their space. We have also seen a near 3% conversion rate (i.e. complete an application) from the Facebook page.
Summary: Twitter, LinkedIn and Facebook
I posted my question on Twitter and LinkedIn. I decided not to ask my Facebook network as my previous questions have received no answers. I overwhelmingly received more responses via LinkedIn. Why?
Twitter seems to elicit a lot of responses depending on the interest of your audience to that question and what other conversations are happening at the time. With the cacophony of voices, it's very difficult, at least for me, to pose a question that elicits response. I did when I discussed the role of PR agencies but not for this question.
For LinkedIn, people are leveraging it as a business networking tool. The Q&A section is a great way to demonstrate your expertise in a specific topic, as I outlined in my previous post.
I think Lewis Green of BizSolutionsPlus said it best in his response: "I think LinkedIn and Plaxo Pulse are better social networking sites for non-invasive marketing and PR, which is the only way we should be promoting our brands within the social networking and social media worlds. We should be giving, not making an effort to get. That's why providing free information, such as this Q&A offers us a chance to do so."
Initial Conclusions
1) LinkedIn great for professional networking and developing expertise with LinkedIn Answers
2) Twitter great for quick updates and breaking information to your company
3) Facebook is like a mini-site that has a social networking component. You need a wealth of relevant information to feed into the pages, while actively working to develop and maintain a community.
Other posts in the "Brave New World of Media Pitching" series:
– Brave New World of Media Pitching: LinkedIn
– Brave New World of Media Pitching: Twitter
– Read LinkedIn responses to "How do you use Facebook for PR?"
UPDATE: Forgot to thank everyone who responded: Mike Nierengarten, Lewis Green, G. Niki Foust, Andrew Miller, Thomas Ahonen, Joyce Schwarz, Jocelyn Brandeis, Alysha Cryer, Dylan Conroy
All content copyright Cece Salomon-Lee, Creative Commons Attribution-Noncommercial-Share Alike 3.0 Unported, with the attribution: By Cece Salomon-Lee, PR Meets Marketing, and a link to the post.
At what point will people finally get tired of all the screw ups with Twitter? Sigh.
You can click on the Weekly Articles tag for previous issues or subscribe to the Weekly Articles Feed. If you feel that you have an article that would fit in the weekly articles, leave a comment and I'll check it our for the following week's digest. Enjoy.
Permission Please – Mark Goren of Transmission Marketing highlights how he was automatically subscribed to Marriott Hotel newsletters without his permission. The comment stream is interesting regarding the needs of business and person perspective. However, I side with Mark on this one. There are better ways to ask for permission. Supplying an email for a "confirmation notification" isn't the same as asking to receive frequent emails about your company, promotions and other marketing stuff.
From a Blogger to You – Chris Brogan writes a great post about why bloggers aren't journalists. He also provides great tips for pitching him and the topics that he likes to discuss. Key point – make a blogger feel special, whether with beta invitations, previews or free schwag.
So You Want to Pitch? – Jason Falls provides a great post on how he would pitch bloggers. By writing a fictional blog pitch, Jason provides actionable tips for contacting bloggers and probably getting results as well.
Engaging Employees –Anna Farmery posted about how to engage employees as most of the conversation is about engaging customers. Well, employees ARE customers too. I think companies take this for granted until it's too late.
technorati tags: Blogging Blogger Relations PR Marketing Permission Marketing Social Media
del.icio.us tags:
Blogging
Blogger Relations
PR
Marketing
Permission Marketing Social Media
icerocket tags: Blogging Blogger Relations PR Marketing Permission Marketing Social Media
All content copyright Cece Salomon-Lee, Creative Commons Attribution-Noncommercial-Share Alike 3.0 Unported, with the attribution: By Cece Salomon-Lee, PR Meets Marketing, and a link to the post

I have a page about how to pitch a blogger, but I'm realizing that this goes beyond pitching bloggers vs. traditional media. It's how do we pitch people in general?
The traditional standards still apply: get to know the person you're pitching, understand his or her preferences for pitching, and make sure you're pitching something relevant. The questions now is, which is better? Twitter, facebook, linked in, RSS feeds, etc.
I've seen a lot of writing around new ways of pitching. In a first of a series of postings, I will look at different ways to "pitch" reporters and bloggers. For this issue, it's how people are using Twitter for media outreach and relationship building.
Twitpitch: I read about this on Read/Write Web regarding Steve Bowd, a consultant. Consider it the online version of an elevator pitch. With only 140 characters, there's only so much bullsh*t that a company can give. It forces you to be succinct and get to the point. Steve's initial experiment is now the only way he wants to receive pitches.
Conference Conversations: In an email exchange with Chris Parente, he highlighted how his clients were able to get in front of journalists by following key analysts and reporters at the RSA Conference via Twitter. Chris was able to keep his client updated on issues being discussed and debated during the show, which helped their client be smart in front of key influencers. I see this being a huge trend, especially in early adopter/technology conferences.
Follow Key Influencers: Connected to "conference conversations," I recommend that you start following key influencers now. This way, you can familiarize yourself with the person's personality and topics of interest. It's also an opportunity to participate in conversations with the analyst or reporter, especially when they ask a question. You never know when one of these mini-conversations becomes fodder for a blog posting or article. Just don't get caught in the trap of trying to follow everything 24/7.
Update – Create Your Own Conversation: TechCrunch wrote about an interesting use of Twitter for a project wine tasting via Twitter. The company identified key twitterers, sent them some bottles of wine, and invited them to taste the wine and provide feedback online. What made this work? Making sure that the wine tasting conversation ocurred on a specific day and time. And I assume the wine tasted good as well.
What about you? Have you used Twitter for media/analyst relations? If so, share your stories below in the comments.
del.icio.us tags: media relations public relations Twitter Twitpitch Chris Parente Read/Write Web Steve Bowd
 I usually follow people on Twitter that have something to say and is related to my career. I always found it interesting when people just followed everyone.
So when this twitterer recently "followed" me, I was intrigued. he or she (I'm assuming she due to the image) is trying an experiment. She is trying to figure out how many people just blindly follow people without checking out the content of twitterer.
When I last checked, this person was following over 5900 people with 155 reciprocating.
This raises an interesting question about the psychology of following. When I first started Twitter, I felt that I had to follow everyone who followed me. Otherwise, I would be dissing someone.
Now I don't necessarily follow everyone – I just don't have the brain power to process that many people. I will also occasionally unfollow folks who haven't really participated in conversations.
I think it's key to recognize that social media can increase one's social network. Just remember, you can only create a nework that YOU'RE comfortable with. YOU create the network. It doesn't create you.
I've been thinking about this recently. I notice that certain folks seem to have very active, two-way conversations or multi-person chats on Twitter. Sometimes, I engage in a conversation with someone about an upcoming event or meeting up. 
What I'm talking about are the extensive conversations amongst multiple folks. This has only happened once when I asked folks about PR agency retainers. But when I do try to get a conversation going, I hear nothing but crickets. 
I then tried a very unscientific experiment. I posted a question about Social Media releases vs. traditional releases on Facebook, Twitter and LinkedIn. 
Which was the best? LinkedIn. I had THIRTEEN responses which then extended into private email conversations about people's responses.  
On Twitter, my question could've disappeared BEFORE people had a chance to see it. Whereas on LinkedIn, people could stumble upon the question over a period of hours and days. 
This leads me to ask, is all this talk about conversations on Twitter isolated to only "popular" tweeters? The more who follow Those who have more followed the are more likely to get responses and start a conversation?
Or is it just a function of who's online, who's listening, and who's willing to respond? 
So what do you think – Is Twitter just a popularity contest? 
About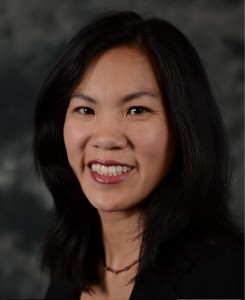 Cece Salomon-Lee is director of product marketing for Lanyon Solutions, Inc. and author of PR Meets Marketing, which explores the intersection of public relations, marketing, and social media.
This blog contains Cece's personal opinions and are not representative of her company's.
Marketing Blogs
Virtual Events & Meetings Blogs
Cisco Virtual Environments
Search Site