Browsing articles in "Public Relations"
Last week, Chris Anderson started the PR industry talking with his post about blocking over 300 PR folks.  Chris subsequently posted a follow up regarding the aftermath, where I posted a response in the comments. I debated whether it was worth expanding on those initial comments and I think it is.
I believe that Chris' email will be a catalyst in our industry to sit up and recognize what needs to be addressed.   The comments seem to fall into two camps: Why would Chris post all the emails, which may harm people's careers OR Thank you Chris for finally unveiling the evils of the PR spinmeisters/flacks. 
Let's be honest with ourselves. Chris isn't talking about the few folks who do their due diligence and provide a good name for the profession. He's referring to some of the tactics that are used in order to achieve the results that we're hired to do.  And please don't tell me you weren't guilty of doing this when you first entered PR. Heck, I sometimes make these mistakes when I feel pressured to show momentum on my weekly updates. 
So what are the underlying aspects of our industry that contributes to the "spam"? Here are PR Spam's 10 Points for Thought:  
Junior people staff put the media lists together and senior people don't review it.

Clients like to have big name editors/magazines on their media list, even when it's not appropriate. Makes them feel better, that's all.

Hoping that if you send out enough emails, one may actually get read and "resonate" with the reporter.

Agency doesn't have enough seasoned professionals on staff to do the work, so newbies pitch without supervision.

Too many accounts + not enough people to staff them = shoddy work

Relying too much on media databases. They're fallible – wrong beats, wrong emails, wrong phone numbers. Heck I've found info on people who left 6 months ago. Augment the research by going to the website and reading the print pub (if there is one). Even consider calling the switchboard to see if the reporter is still there.

Expectations weren't set based on the news/company being pitched, so someone has to pitch the reporter as a result.

Need to show momentum on your weekly updates. Pitch someone, anyone. Just put it on the update.

PR 101 – train on the fundamentals and document it. Raise of hands, how many agencies actually have documented the process for media pitching, blog relations, speaking opportunities, etc…Bueller?

Budgets don't represent the amount of work it takes to research and write intelligent pitches. Is this a reflection of budgets being too low or that the way we are doing the work needs to be reconsidered?

 
In the end, there is a lot about our industry that has contributed to us being called "flacks." Until we, as an industry, honestly acknowledge the bad practices and start putting together our own code of best practices, this will continue to happen at small and large agencies and in-house.  
This underscores the need to slow down, breathe and take a step back. High-tech PR is fast-paced. Providing good counsel and developing long-term relationships doesn't. 
I would love to hear from an agency or other professionals who have addressed this.
Technorati Tags: Chris Anderson Public Relations PR PR industry PR Spam

Our goal as PR professionals is to determine how our efforts impact the company's objectives. There are lots of ways that PR is measured with regard to brand building and thought leadership. Since working in-house, I'm getting a glimpse of how PR directly impacts my organization's sales lead generation initiative and overall sales cycle.
The crude PowerPoint representation (to left)provides a rudimentary look at the sales cycle and how PR fits into this process. This is based partially on my personal PR experience, and some insights drawn from reading MarketingSherpa's recent report and other sources.
Simply put, there are four steps from identifying sales prospects to closing a sale with this prospect:
Prospect:

This is your target audience. These are the pool of people that you're trying to reach and educate about your product, service or solutions.

Lead:

This is when you are able to get the contact information from your target audience. This includes completing a contact me form on your website, buying a list of names, dropping a business card at a tradeshow, and other ways.

Qualified Lead:

Even if that person proactively came to your website and requested more information, you want to confirm that the person is truly interested in considering your company. You "qualify" the lead based on what the lead wants to do and if your company can provide what she is looking for.

Sales:

Through all this effort, the ultimate goal is to finalize the sale and secure a signed contract.

 
There are several ways that PR fits into this process, from building awareness to influencing the sales process. Here is how some PR tactics can be leveraged throughout each phase of the sales cycle:
Prospects – build and maintain awareness:

When preparing to consider a technology solution, prospects research information on the available companies and technologies. Being able to "touch" this prospect through multiple channels is key. Media coverage, research papers, trade show presence, speaking opportunities and blogs are a good way to reach this audience.

Leads – educate:

Once a prospect becomes a lead, education is important to move the prospect to the next stage. Webinars, podcasts, and videos (not the viral type) are ways to educate your leads, while creating a personal connection with your company.

Qualified Sales Leads – influence peer and industry:

A qualified lead is someone who is in the midst of weighing different options. In addition to education, this person will look to peers and industry experts to validate her decision to move forward with you or a competitor. At this stage, social media provides a level of community validation, with customers and analysts providing third party validation for your solutions.

Close Sales – build community: I remember hearing that it's easier to build business with a happy customer then trying to find new business to replace an unhappy one. Building a community helps you to hear about issues and respond to your customers, while building evangelists for your business.
In the end, each stage builds upon one another. One PR tactic, such as a feature article, may have more influence than another for a sale. However, developing a PR strategy that captures a prospect/lead at multiple points throughout the sales cycle, will have a stronger impact on that company's business in the long run.
The more I understand PR's role to drive this process, the better I can identify the channels by which to focus my attention on. And hopefully, identify the metrics that truly matter for underscoring PR's impact.
Technorati Tags: lead generation marketing pr public relations sales cycle

Here's this week of interesting articles. Enjoy! 
What's Your CEO's Name? Seth Godin brings up a good point about the accessibility or permeability of a CEO to his/her customers. But since we only use the phone line for the fax, I guess I won't have to worry about telemarketers in the future. Now, how do I get a hold of the Citibank CEO again… 
What's the Story Morning Glory? I've been reading Collaborative Thinking from Mike Gotta. He has some interesting thoughts. His most recent post highlights the backstory on products and the relation to corporate responsibility. This highlights how transparency is becoming an important component of every facet of business; thereby, enabling consumers to trust and participate with your brand, company and product. 
What are You Doing on November 8? David Meerman Scott posted about this totally free event to hear from some of the best marketing gurus out there. Great way to get leads and phone charges for the sponsor, Conference Calls Unlimited. Heck, I actually remember the article, "A Brand Called You," when it was first published in Fast Company. Does this date me? 
Leave out the Welcome Mat Allen Stern of CenterNetworks did an interesting test of the power of welcome. For those coming from social sites, Allen greeted them with a welcome [site name]. Through his test, he increased the number of  subscribers and ad clicks from these visitors. From a PR perspective, this raises some interesting questions in terms of how "social outreach" can have an impact on your client's/company's site traffic.  
Tweet Tweet – Be Sweet B.L. Ochman writes about some Twitter dos and don'ts. Why do I have a feeling more people will be following in her footsteps? Frankly, I haven't started this and don't know if I want to get mired into another time suck! =) 
Telling a Story Through Social Media Now Is Gone wrote how they posted a slide show from American Red Cross (I assume this is a client or someone is directly associated with the organization) regarding the recent fires in San Diego. The article highlights some thoughts before jumping into social media – all good PR tips. 
So You Want Face Time? I like MarketingSherpa – they provide good, basic insight on how to leverage new tools for marketing and PR. Today's lesson – how to market yourself and your company on Facebook. Damn, this means I probably have to spend more time on Facebook, which I was trying to avoid from an online reputation perspective.   
Shorter Sentences Please I attended an internal seminar that said optimal sentence length was no more than 16 words. (16 words exact!) Mike Volpe of Small Business Hub highlights this for readability of online copy. Now to cut down my paragraph length pitches… 
Technorati Tags: blogging Facebook marketing PR public relations reputation management social media Twitter Weekly Articles
As people who have read my blog, I have a bone to pick with Citibank regarding their email marketing tactics and, in my opinion, poor customer service (see here and here). I still don't understand how they are voted one of the best. 
Mack Collier at The Viral Garden wrote about Dell's turnaround in the social medium. If only Citibank could follow suit.
Simple ways to provide better service and participate: 
Monitor and respond to any posts about Citibank

Respond to snail mail letters with a letter, email or phone call

Provide an unsubscribe service for those who have cancelled accounts (FYI – I was required to change my profile settings to stop the emails which I can't do since I cancelled my email account, hence the problem) 

Allow your customer service representatives to automatically cancel email notices instead of quoting a 30 day period for stopping correspondence. Obviously, this didn't work either. Didn't you know that email is NOT snail mail? An ability to go into a database and delete my email shouldn't be so complicated.

So I'm officially starting my Citibank Watch. How many days before I 1) hear back from Citibank and/or 2) get them to stop sending me useless email messages I can't unsubscribe from.
Here are the dates: –          # of days since my first letter to Citibank: 90 Days
# of days since writing to William R. Rhodes, CEO of Citibank: 29 Days
I'll try to do an automatic clock. If you know of a simple code that I can add, please send me an email.  
Technorati Tags: permission marketing, Citibank, email marketing, public relations, PR, marketing
WOW! Who would've thought a $15 billion valuation for Facebook? I figured so many people are blogging about this that there's no need to include in this weeks digest. Here's your Weekly Digest: 
It's the Positive that Counts. NOT!David Meerman Scott writes an interesting post about the power "negative" headlines to drive traffic on your website. Who knew, my glass half-empty perspective may actually help drive traffic! =) Where's My Abacus? Accurate Online CountLouise Story of the New York Times highlights the frustration of web visitor counts – those reported by ComScore versus the online property itself. Would this issue be less relevant if we moved to a cost-per-click or action model versus cost per impression model? Probably not. People want to be able to say that have the largest slice of eyeballs. 
Know When to Fold 'em…I'm an avid player of Texas Hold 'em, so this post from Distilled caught my eye. Tom highlights how Absolute Poker's slow response to cheating allegations is impacting their reputation. Take this piece of advice, when you have pocket Aces, don't assume that slow playing is the best strategy! 
Measure Twice, Cut OnceA key point in construction is making sure you have the right measurement before acting. KD Paine summarizes 10 pieces of website measurements you should consider for your PR and marketing efforts.  
It's a BBS. Not It's a ForumWow – it's interesting how some things come full circle. If you remember the term BBS, then you might find this article from Dee Barizo of netbusiness eerily familiar. She highlights the benefits of participating in niche forums for driving website traffic.  
When Social Goes EnterpriseThis sucks. I just learned from paidcontent.org that CrispyNews was acquired by Salesforce.com earlier this year. Good thing, the PR group will still remain. Bad part, no new groups will be opened by non-corporate users. Granted, the RSS feed for the group seemed inconsistent at best. 
Another Reason Not to StealFor those Apple employees trying to get $100 rebates off a free phone, Apple acted swiftly and decisively. Seth Rodin writes that over 800 Apple employees were fired for stealing. Personally, this was the best thing Apple could do. Demonstrates a strong sense of ethics that is sorely lacking from our society. 
Less is MoreBrian Carroll writes the B2B Lead Generation blog and posted an interesting point about doing less may drive more results for sales lead generation efforts. Though Brian is writing this from a lead generation prospective, I wonder how much transfer to the media field? Imagine dissecting my pitch process to determine what yields better results with reporters and bloggers. Interesting thought indeed for me to consider. 
Technorati Tags:  advertising b2b marketing blogging marketing measurement reputation management Social media Weekly Articles
I attended my first Lunch 2.0 at the Oracle campuses today. Lunch 2.0 is an event that is starting to spread not only through the Bay Area but also overseas (Jeremiah Owyang of Web Strategist brought it to Hong Kong recently). 
The event had excellent food and presentations about Oracle's upcoming Web 2.0 tech for enterprises. This leads me to think about the pros or cons of holding such an event.
Pros:
Great way to discuss your products and services over a free lunch

Can leverage the event to look for new employees

Position your company as forward thinking by hosting a networking event

Network for prospective business by having employees in attendance
Cons:
If people are just attending for a free lunch, is this the right audience?

 

Ironically, one of the speakers even pointed out the issue of a "free lunch" versus interest in the products

There seemed to be an equal amount of Oracle employees as attendees

The event was centered around the product reviews, so not much "networking" by the time I left

There was a iPhone promotion to get contact information, but I don't know if I would have done it based on questions you should ask before doing a promo/sweepstakes.
Technorati Tags: event marketing Lunch 2.0 marketing networking pr public relations
Here are the weekly articles that I found interesting. There were so many that I'm posting a day early. I may revise my schedule to get this up on Thursdays instead of Fridays, because frankly, I can think of better things to do on my Friday. Here you go: 
Hello, hello hello? Andy Beal of MarketingPilgrim points out the problem with the multitude of top blog lists and the risk of creating an echo chamber of self-importance. 

All a Twitter B.L. Ochman provides some great reasons why marketers should consider Twitter. As she highlights, it's important to give as much as take for any tool you use. Alternatively, David Berkowitz writes on Search Insider that maybe listening to Twitter is more important than participating. The issue is, do marketers really listen? =) 

When Advertising Isn't Marketing I just started reading David Meerman Scott and I don't know why I didn't start earlier. David points out the Forrester's recent interactive marketing report if focused on the old rules of marketing versus the new rules. Check out David's perspective on what new marketing means.  

Don't Be an Ugly American – Crossing Cultural Boundaries Ann Holland of MarketingSherpa provides an interesting look on crossing cultural boundaries for blogging. And who knew that she's blogging from Serbia!  

Fox Pisses Off Blood Thirsty Fans For fans of Buffy the Vampire TV series, you'll love CK's recent post about how Fox just pissed off tons of fans by serving a desist order for a sign along event. And you haven't seen it, it's one of the best TV episodes that's been copied by other shows. 

Trucking Down the Brand Fast Lane – Does Waggener Edstrom Have the Answer? KD Paine's PR Measurement Blog had a quick post about this article in AdWeek. Waggener proposes an interesting brand management concept by visually mapping key words and their prospective impact on your company's stock price.  

Tracking Your Online Videos Michael Pick writes an interesting review of Tube Mogul for MasterNewMedia. For anyone trying to start a video marketing campaign, Mike outlines the pros and cons of Tube Mogul's service. The cool part? Submit your content to several video sharing sites while getting an analytics overview. Now where are those old salsa videos…Disclosure: My company has a service that shares videos, podcasts, webcasts and online demos. Though not directly competitive, I felt it was important to disclose this. 

Another Sign of Web 2.0 Exuberance? The New York Times ran a story about the Silicon Valley's fuzzy math. So add fuzzy math to my list of signs that the Web 2.0 Exuberance is upon us. And Brad Stone outlines a conversation with Carlot Perez, who provides a historical look at tech bubbles and busts.  

PR Folks Starting to Get Bloggers? Robert Scoble had an interesting post about PR folks gaming Techmeme. What interested me more about his post was how he highlighted some interesting way to get bloggers' attention, both proactive and reactive. But then again, he was massed email press releases. I don't know – emailing press releases to a blogger you know or don't know doesn't seem to be the right way to approach bloggers. Food for thought.
Technorati Tags:  advertising blogging marketing Social media Web 2.0 Exuberance Weekly Articles

About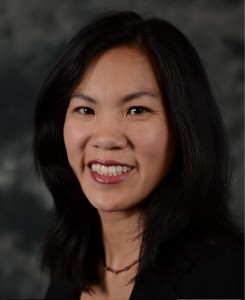 Cece Salomon-Lee is director of product marketing for Lanyon Solutions, Inc. and author of PR Meets Marketing, which explores the intersection of public relations, marketing, and social media.
This blog contains Cece's personal opinions and are not representative of her company's.
Marketing Blogs
Virtual Events & Meetings Blogs
Cisco Virtual Environments
Search Site