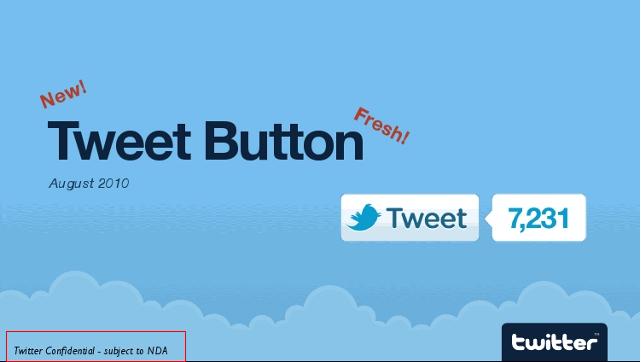 I just noticed a couple of tweets mentioning that Twitter will be announcing a Twitter button, most likely tomorrow. What I found interesting is not the news, but the image that accompanied the articles. The images clearly state (the above is one of several in the article):
Twitter Confidential – subject to NDA
This leads me to ask, did Mashable break an embargo or  did someone inadvertantly send the image without obtaining one first? If the former, how does this impact how PR professionals approach blogs as part of a communications plan?
With TechCrunch publicly stated that they will no longer honor embargos, PR professionals have to be more vigilant of the policies and, in some way, integrity of the outlet and reporter/bloggers you're contacting. 
I don't advocate getting every reporter to sign a multi-doc NDA, but by the same token, I don't think a verbal NDA may suffice anymore. What do you think?
Now, if I were more cynical, maybe Twitter meant to have this leaked =) Mashable, would love to hear from you on this.
2 Comments
Additional comments powered byBackType
About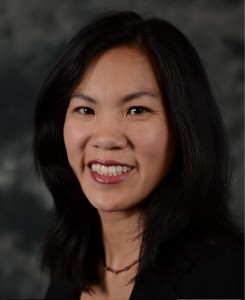 Cece Salomon-Lee is director of product marketing for Lanyon Solutions, Inc. and author of PR Meets Marketing, which explores the intersection of public relations, marketing, and social media.
This blog contains Cece's personal opinions and are not representative of her company's.
Marketing Blogs
Virtual Events & Meetings Blogs
Cisco Virtual Environments
Search Site