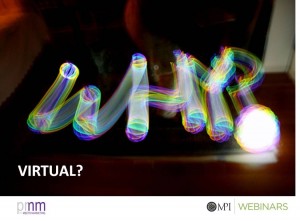 I recently presented a webinar on "Dispelling the 5 Myths of Going Virtual." My presentation slides are included below and an archived version of the webinar will be available on the MPI website shortly. Free to MPI webinars, the on-demand will be available for $20.  The webinar covered these top myths, accompanying case studies and relevant industry stats:
1. Virtual Will Cannibalize My Audience: Case study of American Payroll Association
2. Virtual Will Cannibalize My Exhibitors/Sponsors: Case study of GE Healthcare
3. Co$t$ Too Much: Case study of IMTS
4. Only for the Technically Savvy: Look at technology pace of technology adoption
5. Not as Good as F2F: Case study of CiscoLive Virtual
6. BONUS Myth: No One is Doing It
1 Comment
Additional comments powered byBackType
About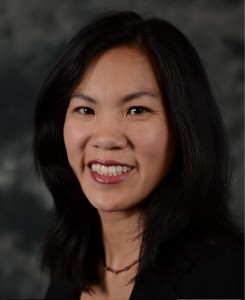 Cece Salomon-Lee is director of product marketing for Lanyon Solutions, Inc. and author of PR Meets Marketing, which explores the intersection of public relations, marketing, and social media.
This blog contains Cece's personal opinions and are not representative of her company's.
Marketing Blogs
Virtual Events & Meetings Blogs
Cisco Virtual Environments
Search Site