One of the great things about LinkedIn is the ability to start a group around an organization or topic. I co-manage the Virtual Events Forumwhich addresses topics related to virtual events and environments. In managing this group and looking at successful examples as the Event Planning and Management group founded by Julius Solaris, whom I've met virtually and one day will meet in person, I have these five simple tips for managing your LinkedIn group:
1. Set Up Email Templates: There is an option to set up automatic email responses to people seeking to join the group and when they are approved. This is a great way to add a personal touch while saving you time.
2. Create a Group Logo: When people join a group, they have an option of displaying the group's logo. This is a great way to brand your group and spread the word through members' profiles.
3. Communicate Ground Rules: Whether you have tens or thousands of members, it's good to clearly communicate the rules of engagement for your group. Highlight what is tolerated and what constitutes banning a member or deleting a posting. This will keep things orderly for your group.
4. Assign Group Moderators: At a certain point, say about 150-200 members, you will want to assign a co-manager. This enables you to monitor the group and spread the responsibilities to a trusted member of your community.
5. Share it with Your Contacts: Finally, when you start a group, share it with your contacts by updating your status with the group name and link. I would then selectively send an email to contacts who may be most interested in the group. This way, you're not spamming everyone in your contacts.
Any other recommendations?
3 Comments
Additional comments powered byBackType
About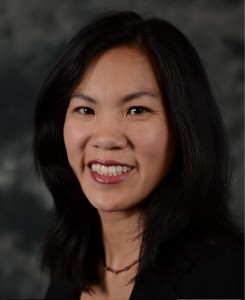 Cece Salomon-Lee is director of product marketing for Lanyon Solutions, Inc. and author of PR Meets Marketing, which explores the intersection of public relations, marketing, and social media.
This blog contains Cece's personal opinions and are not representative of her company's.
Marketing Blogs
Virtual Events & Meetings Blogs
Cisco Virtual Environments
Search Site