Last week, my cousin forwarded me an email to warn me about buying gift cards from several retailers this year. Wanting to pass along this friendly consumer warning, I posted the email with my thoughts on my blog.
Since then, I believe that I was duped into passing around false information. While this email may not be accurate, it was successful, as I did forward it to others and posted it on my blog. And if it is truly false, I was also intrigued by the response, as well as lack of response, by the retailers named on the list.
Why was the email successful
The Power of Fear
The email was partially successful because it is playing with our fears about this holiday season. With the current financial markets, layoffs and overall uncertainty of what will happen in a few months, many of us are tightening our belts this season. And since gift cards have become a popular to give gifts, many of us would've been concerned about buying something that wouldn't be valuable after the new year.
Good Intentions
I don't know how many people my cousin forwarded the email to; however, if I assumed that 50% of the people forwarded it on and an additional 50% forwarded it, this email could have been spread to several dozens more. We were all motivated by good intention to provide a friendly warning to friends during the holiday season.
Kernel of Truth
Most importantly, the emails had a kernel of truth in it. The news had covered news about prominent retailers going bankrupt this year, such as Sharper Image, Circuit City and Mervyn's. The email further added to this semblance of truth with additional information about store closings by retailers. And the seemingly detailed information served to enhance the email's validity.
Ease of Technology
More now than ever, it has become easier to spread inaccuracies online – hit forward to spread an email to your contact list or copy, paste and publish it on your blog. Others will record a quick message on their webcam and post it online. Technology has become so ubiquitous that it becomes even tougher to control the spread of misinformation.
The Net Net – Monitor Your Online Reputation is Even More Important
Since posting about this email on November 20th, I received two retailer comments.
"AnnTaylor (November 20, 2022 at 8:09 pm"
I work for Ann Taylor Stores Corporation and wanted to assure you that Ann Taylor is a financially strong Company with a healthy balance sheet.

 

We already communicated early this year that we are closing a number of stores through 2010, but we continue to open new stores and have close to 1,000 stores in our fleet. Ann Taylor and LOFT Gift Cards are a great idea for gifting this holiday, and they can be redeemed at any of our stores or online.

 

Although the source of this viral email is questionable, we felt we should clarify the misleading information because we want our clients to always feel confident in their Ann Taylor purchases."
While I applaud Ann Taylor for being the first to comment within a few hours of my post, I did inquire why no name was included with the comment. I thought this would add a personal element – you know, putting a face to the company. Regardless, I quickly updated my blog posting and this is when I started to question the veracity of the email. (Still waiting on response though from Ann Taylor PR regarding name…)
Jennifer, (November 23, 2022 at 7:34 am)

 

Wilsons Leather is NOT closing any stores. Wilsons Leather sold the company in August. All of the Wilsons Leather stores that were closing are already closed. The Outlet locations are still in business.
With Wilson Leather, a real person did respond to my post about 3 days after my initial posting. Is this soon enough or has the damage been done?
Conclusion – Be Careful with What You Post or Email
People are people. We tend to believe our friends and family when they send us emails out of good intentions. I would like to say that I will be better about the information that I get, but I can't promise this. With the speed of email, blogs and video, corporate brands have to be more diligent about their online reputation.
While my blog doesn't have the reach of others, Ann Taylor and Wilson Leather both recognized the value of posting a comment regardless. You never know what your customer is reading and from whom.
The others?  Well, despite my posting, I argue that not responding only further supports that the email may be accurate … at least for them.
What do you think? Anything else that helped to propel this email?
2 Comments
Additional comments powered byBackType
About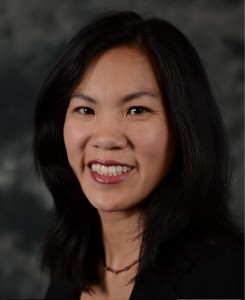 Cece Salomon-Lee is director of product marketing for Lanyon Solutions, Inc. and author of PR Meets Marketing, which explores the intersection of public relations, marketing, and social media.
This blog contains Cece's personal opinions and are not representative of her company's.
Marketing Blogs
Virtual Events & Meetings Blogs
Cisco Virtual Environments
Search Site