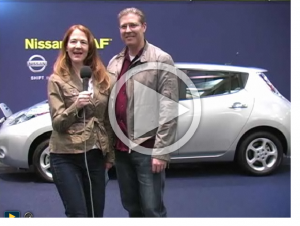 My husband and I are huge electric car enthusiasts, but not as much as our friends Amy and Andrew. I was curious when they asked me to vote for their video for a chance to win a Nissan Leaf (click on the image to the left to launch their video). I personally think their video is great =) and a great way for Nissan to drive interest in their first generation Leaf.
The contest rules are pretty straightforward: Schedule a time to test drive the Lead, record a video and promote it to friends and family for votes. A winner is selected from the various regions, with one winning the grand prize – a quiet car that will sneak upon you with no warning.
While this is a great way to drive people to the event, grow its list of prospective buyers, increase engagement, and spread the word, here are my recommendations to make this an event better contest.
1) You can share the video via Twitter, Facebook and email, but there was no way to embed the video to blogs and websites. Hence, why I did a screen capture and link to the video.
2) While the link takes you to a single videos, there is no video gallery to view entries from a single event. By having a centralized gallery, Nissan could leverage it's marketing weight to segment email lists and encourage people to vote for the best video. This could also drive interest in the contest itself. Instead, the contest depends on individuals to spread the word.
3) I'm actually on the Nissan Leaf mailing list and received emails about the Nissan Test Drive tour. But I had not heard about this contest until the email from my friends, who had scheduled a test drive. My assumption is that the contest wasn't well integrated with the other marketing channels for the Leaf – email marketing, PR (first person who received a Leaf in the Bay Area made the local news), etc. Bringing these channels together could provide Nissan with great word-of-mouth, especially as this first generation of electric cars roll out.
What do you think? And don't forget, Vote for Amy and Andrew now! I want to be the first to ride in the car!
1 Comment
Additional comments powered byBackType
About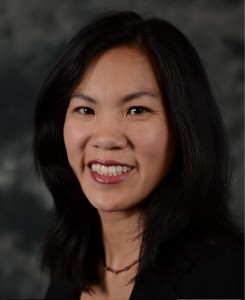 Cece Salomon-Lee is director of product marketing for Lanyon Solutions, Inc. and author of PR Meets Marketing, which explores the intersection of public relations, marketing, and social media.
This blog contains Cece's personal opinions and are not representative of her company's.
Marketing Blogs
Virtual Events & Meetings Blogs
Cisco Virtual Environments
Search Site