Update: I've edited this post to provide a more objective view of social media and how it can be applied.  
This is the second post in a 6 part series on using social media. In this second installment, I look at search feeds. 
Search Feeds
There are several tools that you can use to monitor your company. I previously wrote about Trackur, but I prefer to use search feeds via Google and Twitter Search – at least for now.  
I recommend using a reader to have a single place for reviewing your feeds through the day vs. having mutliple emails in your inbox.  
Online Reputation Management: With search feeds, this helps you to track mentions of your company throughout the Web, in blogs and Twitter. Depending on the content of the blog posting or tweet, consider commenting or tweeting back respectively. While the response may be a couple of hours or even a few days later, people appreciate that you have responded. It demonstrates that you're listening to your audiences.

Competitive Intelligence: While you set up feeds for your company, also set up feeds for your competitors'. This way, you can stay on top of any media, blog or tweet mentions regarding your competitor. And when appropriate, participate in the converation with your company's perspective or introduce your company to the blogger and twitterer.

Industry Trends: Set up searches for key terms within your industry. This will help you to stay on top of industry trends that you can share with your colleagues or uncover additional reporter/bloggers/twitterers within the industry.
Conclusion
Setting up RSS feeds with specific search keywords is an easy way to monitor your company's online reputation while keeping tabs on your competition. The search results can also uncover new reporters and bloggers who may be interested in your company, further expanding your relationships with key influencers.
Other posts in the series:
4 Comments

Additional comments powered byBackType
About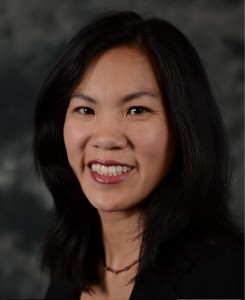 Cece Salomon-Lee is director of product marketing for Lanyon Solutions, Inc. and author of PR Meets Marketing, which explores the intersection of public relations, marketing, and social media.
This blog contains Cece's personal opinions and are not representative of her company's.
Marketing Blogs
Virtual Events & Meetings Blogs
Cisco Virtual Environments
Search Site