I was tagged by Larissa Fair of Livingston Buzz for a meme on how to beat the summer blogging slump.  It's been crazy busy at work but here's my responses to Larissa:
4 things you like about summer
Warm, sunny days now that I live up in  North Bay. If you've ever been to San Francisco in the summer, you know what I mean.
Lounging around on the deck with a drink in hand
Being lazy with more sunlight to waste
Napping, well, because it's my hobby =)
4 of your favorite vacation destinations
Hawaii, especially Maui where I got married
Paris when it's just rained and it smells so fresh outside
Kaoshiung, Taiwan – it's the southern most part of the island that is gorgeous
Wine country – it's so close to the Bay Area, you can take a quick 1 or 2 day trip to get away
4 of your favorite summer foods
Corn on the cob, especially when it sticks in your teeth
Frest watermelon on a warm summer's night
Margaritas. Need I say more?
BBQs – anything on a grill just reminds me of summer
4 concerts not to miss (note, I'm not a big music person, so this list is incomplete)
Stern Grove concert series – every Sunday, a new musical act comes into town for a concert
KFOG Kaboom – thought not technically held in the summer, the annual May event says that summer is around the corner
4 things to avoid during the summer
Working outside in the hot sun
Bugs bits – they just love my blood
Staying at work too long – need to balance work/life balance, right?
Getting wrapped up in everything that needs to be done (prob with Type A's =)
As I haven't been able to see who's been tagged for this meme, I apologize in advance if you've already participated. Julius Solaris, Chris Brogan, Cam Beck, and Teena Touch.
All content copyright Cece Salomon-Lee, Creative Commons Attribution-Noncommercial-Share Alike 3.0 Unported, with the attribution: By Cece Salomon-Lee, PR Meets Marketing, and a link to the post.
2 Comments
Additional comments powered byBackType
About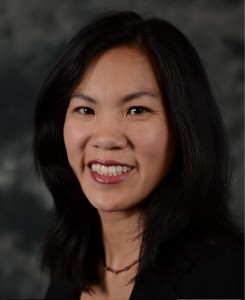 Cece Salomon-Lee is director of product marketing for Lanyon Solutions, Inc. and author of PR Meets Marketing, which explores the intersection of public relations, marketing, and social media.
This blog contains Cece's personal opinions and are not representative of her company's.
Marketing Blogs
Virtual Events & Meetings Blogs
Cisco Virtual Environments
Search Site