I've been thinking about this recently. I notice that certain folks seem to have very active, two-way conversations or multi-person chats on Twitter. Sometimes, I engage in a conversation with someone about an upcoming event or meeting up. 
What I'm talking about are the extensive conversations amongst multiple folks. This has only happened once when I asked folks about PR agency retainers. But when I do try to get a conversation going, I hear nothing but crickets. 
I then tried a very unscientific experiment. I posted a question about Social Media releases vs. traditional releases on Facebook, Twitter and LinkedIn. 
Which was the best? LinkedIn. I had THIRTEEN responses which then extended into private email conversations about people's responses.  
On Twitter, my question could've disappeared BEFORE people had a chance to see it. Whereas on LinkedIn, people could stumble upon the question over a period of hours and days. 
This leads me to ask, is all this talk about conversations on Twitter isolated to only "popular" tweeters? The more who follow Those who have more followed the are more likely to get responses and start a conversation?
Or is it just a function of who's online, who's listening, and who's willing to respond? 
So what do you think – Is Twitter just a popularity contest? 
10 Comments

Additional comments powered byBackType
About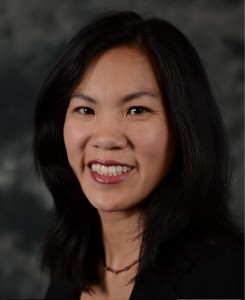 Cece Salomon-Lee is director of product marketing for Lanyon Solutions, Inc. and author of PR Meets Marketing, which explores the intersection of public relations, marketing, and social media.
This blog contains Cece's personal opinions and are not representative of her company's.
Marketing Blogs
Virtual Events & Meetings Blogs
Cisco Virtual Environments
Search Site