As I mentioned in my post about tips for your youtube video, I am experimenting more with the power of video. When possible, I will interview interesting individuals and their marketing (this includes social media and public relations) campaigns. My inaugural video is with Jeff Stai, Owner of the Twisted Oak Winery. He is known as @eljefetwisted on Twitter and El Jefe on the El Bloggo Torcido (Twisted Oak blog).
Jeff is a very personable guy and I think this personality is the key to his winery's success. He has developed a loyal following of wine lovers (I'm a new fan) through social media. To me, the net net of Jeff's success is that social media allowed him to connect with his fans and create a community that is engaged with the winery.
Isn't that what ALL of us are trying to do with marketing?
1 Comment
Additional comments powered byBackType
About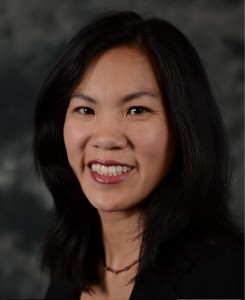 Cece Salomon-Lee is director of product marketing for Lanyon Solutions, Inc. and author of PR Meets Marketing, which explores the intersection of public relations, marketing, and social media.
This blog contains Cece's personal opinions and are not representative of her company's.
Marketing Blogs
Virtual Events & Meetings Blogs
Cisco Virtual Environments
Search Site