Starting a blog is easy. Getting and maintaining the motivation to post regularly is not. I originally started my blog in May 2007 as a way to discuss how PR is an integral part of marketing.
I started writing one post a week, grew to two posts and then even did a weekly digest of interesting articles. As time passed, my posting became more irregular while work increased as well as the activities of life. On top of that, I've been struggling with what to write.
I thought – I want to be original. If someone else wrote on a topic, why repeat it – I would just link to the post and put in my 2 cents as part of a weekly digest. I was amazed at the number of intelligent folks around me – Jason Falls, CK, Cam Beck, Chris Brogan, Todd Defren, Paul Dunay and more!
What could I possibly contribute? Not writing for the past few weeks has allowed me to reflect and realize why I started blogging in the first place. The purpose of blogging is PERSONAL!
It's not about how often I post. It's about writing something of VALUE to me and, in the process, this will help someone else.
It's not about writing what motivates others, it's about writing about what MOTIVATES me. And maybe, this will motivate someone.
It's not about creating my own community. It's about how my blog can CONTRIBUTE to the larger community
My blogging commitment to ME and YOU
So what does this mean? For me, my goal is to write posts that highlight what I've learned. To share any new insights that I have. And in the process, get to know about you while revealing more about me.
As part of this process, I'm finally going to update my blog theme, so bear with me as I may make changes. Playing with different themes or maybe soliciting help for a more customized look.
While I can't promise to post often, I can promise that I will try to make my posts more personal. That they are of value to me, motivate me and contribute to the community.
So – what do you think?
9 Comments

Additional comments powered byBackType
About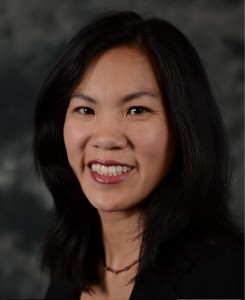 Cece Salomon-Lee is director of product marketing for Lanyon Solutions, Inc. and author of PR Meets Marketing, which explores the intersection of public relations, marketing, and social media.
This blog contains Cece's personal opinions and are not representative of her company's.
Marketing Blogs
Virtual Events & Meetings Blogs
Cisco Virtual Environments
Search Site