It's that time of year when reporters, bloggers and companies take out their crystal ball to predict trends for 2008. Here are my top three trends that will impact the PR industry:

1.   Let a 100 Blogomerates Bloom: With the relaunch of Industry Standard (I believe as a blog) and the popularity of GigaOm, VentureBeat and TechCrunch, I envision more blogomerates gaining prominence and influence on the media landscape. "Traditional media" have already started creating blogs in specific topic areas but this will need to branch out more in terms of open comment policies and having dedicated bloggers versus reporters who blog. 
2.       Social Media Connections: I envision savvy PR departments/agencies leveraging social media networks to keep key reporters, bloggers, analysts and other influencers up to date on announcements. Facebook is probably the best default for this as you can maintain the invites and funnel interesting tidbits related to a specific industry/company for story ideas. Will news be broken via Facebook or other similar tool, that will be interesting to see. 
3.       Long Tail PR: Chris Anderson described the concept of the Long Tail and Now Is Gone did a great review of this for PR. The question is how does this truly impact PR? Top media coverage now extends from traditional media (i.e. WSJ, BusinessWeek, etc.) to top bloggers (i.g. GigaOm, TechCrunch, Read/Write, etc.). As PR has the opportunity to manage social media relationships, then how do you balance and measure the impact of "long tail" relations will be key in 2008. 
Tom Pick of Web Market Central also provided me with his predictions for 2008. My husband would be happy with number 4:
1. The social networking space will begin to implode. There are far too many players currently competing for too few eyeballs. The biggest and strongest (e.g. Digg, MySpace, FaceBook) will survive as general purpose social sites, but smaller players will need to specialize in order to remain viable. Specialization will revolve around affinity groups and demographics.
2. As a follow-on to prediction #1, businesses (at least a few forward-thinking ones) will begin to figure out how to capitalize on the popularity of social networks. It's not about running ads on YouTube, it's about participation: if a CEO or anyone else can bring value to a particular community (e.g. through great content and tags, and spending the time for back-and-forth dialog that adds value), then that person's company and product/service will benefit from indirect association with that expertise.
3. PR professionals will reach out to bloggers in different ways, beyond just pitching press releases. For example, the blog community can bring value as – pardon the language, but it's the clearest way to say this – bullsh*t detectors, as in "we think we've got something really hot on our hands here. We'd like to make this claim. Will that stand up to scrutiny?" and then let the dialog of the blog help determine the answer.
4. Realizing that none of its teams has a prayer of beating New England in the Super Bowl, the NFC sends its All-Pro team to Arizona. The Patriots still win by three touchdowns.
Here are links to other Top Trends for 2008:
Jon Fine of Business Week via blip.tv

The Year of Business Networking from Read/Write Web

What's Hot or Not PRSA Panel with top reporters:

Wall Street Journal

's Kara Swisher and Don Clark;

Business Week

's Rob Hof;

Forbes

' Victoria Murphy Barrett; and

Scobleizer

's Robert Scoble. Ann Winblad of venture capital firm

Hummer Winblad

 moderating.

BtoB's "2008 Marketing Priorities and Plans" survey

2008 IT trends from IDG 

Year of LinkedIn from Anne Zelenka of GigaOm  – Personal comment – this truly depends how LinkedIn maneuvers to "catch-up" to the other social networks. Advantage – seen by most as a professional site. Disadvantage – first move advantage taken over by Facebook and slow response to changes for the site.

WebWorkerDaily's 2008 Predictions

AdAge came out with some interesting 2008 trends:

marketers & micro trends

,

another interesting list

, and

CMO issues

David Armano states that 2008 will be the Year of Mobile – what does this mean for PR and marketing opportunities?

Micropersuasion's Digital Trends for 2008 – Part I – this is just the first of several that will be posted, so tune in to the Micropersuasion blog for updates.

BtoB Magazine presents their 2008 Trends for Email Marketing – By the way, my company actually did point 4 for a client =)

 

An Eentrepreneur's US Tech Trends for 2008 – note – this is via VentureBeat and written by Bernard Moon.

 

Jeremiah Owyang interviews Guy Kawasaki about his predictions for marketing and tech in 2008. Interesting point, Guy says 2008 will be key for marketers. Demonstrating key value of programs is important for programs.

B.L. Ochman's 2008 Marketing Trends – personally, I think privacy has been an issue. It just comes back every few years depending on the technological landscape.

MediaPost provides insight for Media Trends for 2008.

 

John Battelle's 2008 Predictions – hmmm, I'm actually curious to see if these company predictions come true. I'm wondering if Microsoft can regain that magic and if Yahoo! can make the turnaround happen.

 

George Dearing writes his trends for enterprise content management (ECM) in InformationWeek.Adding this because has tangential relevancy to my current company. I'm curious to hear more about platform-as-a-service.

 

 
 Am I missing any compilations? Do you have any recommendations of other trends for 2008? Let me know in the comments.
technorati tags: 2008 trends blogs business networking CMOs CRM IT trends marketing marketing trends PR public relations social media social networking tech trends
del.icio.us tags: 2008 trends blogs business networking CMOs CRM IT trends marketing marketing trends PR public relations social media social networking tech trends
icerocket tags: 2008 trends blogs business networking CMOs CRM IT trends marketing marketing trends PR public relations social media social networking tech trends
10 Comments
Additional comments powered byBackType
About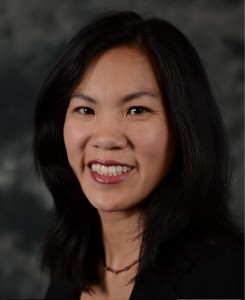 Cece Salomon-Lee is director of product marketing for Lanyon Solutions, Inc. and author of PR Meets Marketing, which explores the intersection of public relations, marketing, and social media.
This blog contains Cece's personal opinions and are not representative of her company's.
Marketing Blogs
Virtual Events & Meetings Blogs
Cisco Virtual Environments
Search Site