I attended my first Lunch 2.0 at the Oracle campuses today. Lunch 2.0 is an event that is starting to spread not only through the Bay Area but also overseas (Jeremiah Owyang of Web Strategist brought it to Hong Kong recently). 
The event had excellent food and presentations about Oracle's upcoming Web 2.0 tech for enterprises. This leads me to think about the pros or cons of holding such an event.
Pros:
Great way to discuss your products and services over a free lunch

Can leverage the event to look for new employees

Position your company as forward thinking by hosting a networking event

Network for prospective business by having employees in attendance
Cons:
If people are just attending for a free lunch, is this the right audience?

 

Ironically, one of the speakers even pointed out the issue of a "free lunch" versus interest in the products

There seemed to be an equal amount of Oracle employees as attendees

The event was centered around the product reviews, so not much "networking" by the time I left

There was a iPhone promotion to get contact information, but I don't know if I would have done it based on questions you should ask before doing a promo/sweepstakes.
Technorati Tags: event marketing Lunch 2.0 marketing networking pr public relations
1 Comment
Additional comments powered byBackType
About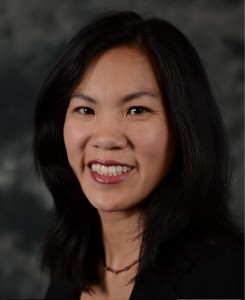 Cece Salomon-Lee is director of product marketing for Lanyon Solutions, Inc. and author of PR Meets Marketing, which explores the intersection of public relations, marketing, and social media.
This blog contains Cece's personal opinions and are not representative of her company's.
Marketing Blogs
Virtual Events & Meetings Blogs
Cisco Virtual Environments
Search Site