I received this question from Nathalie Seoteman after she read my free ebook on using social media: 
How [can you] calculate the value of a company's online reputation and (marketing) PR 2.0 efforts? What did these activities produce, put in figures and – preferably – in euro's/dollars? I would like to include both the reputation damage that has been diverted and the positive/negative/neutral online coverage that has been created.
This raises an interesting and very complex question. There will inevitably be tangible and intangible ways to measure the value.
Measuring Positive and Negative Reactions
Assuming that you're using a tool like Trackur, Radian6 or just Google alerts to track your coverage, the first thing you have to segment the coverage by what Radian6 calls sentiment – negative, neutral or positive. Once you've done this for media coverage, video responses, Twitter responses, blogs postings and more, you can get a visual representation of the sentiment over time.
The question then is how do you assign a monetary value to this. One way is to use ad equivalence, which is how much would it have cost you to advertise in a magazine for the same space. The obvious drawback is that this will not cover a significant portion of your coverage and you have to do the time consuming research to find the ad values. But let's assume that this works for 40% of the videos, blogs and media coverage out there. How do you measure the remaining 60%?
The Value of a Single Customer Won or Lost
I am assuming that you have a sense of your sales pipeline and what the average deal size (let's keep this simple, ok? =). If you delved into the content of what is being said, how many would say they would 1) hire your company; 2) never work with your company again or 3) are neutral.
I'm making a huge assumption that each person is a potential customer regardless of their company affiliation and title. For example, there are over 589,000 fans on the Skittles Facebook page. If I assumed that each person bought at least one Skittles product that cost $0.75, then the potential value would be $448,500.
You can then do the same with your business: positive = gain average deal size, neutral = zero, negative = costs you average deal size
Conclusions: Not an Exact Science, Yet
I admit that I am ignoring the relative influence and weight of differing outlets, people or prominence of coverage. I also know that not everything can be easily dissected into the three sentiments I highlighted above. But frankly, I didn't want to turn this posting into an essay ?
While technology is catching up to help automate the process, I believe that there is still a very manual process involved to evaluate the coverage, put it into the appropriate bucket and then assign a value to it. Hence, I recommend that you start simply – take the most simple measurement and build upon it over time. Otherwise, you may find yourself spending more time assembling reports about your online reputation versus managing it directly.
In the end, there is no right answer for measuring the value of bad or good online reputation management. I hope the above provides a starting point for those seeking to calculate this value.  
I would love to hear of how others would go about calculating the value of bad and good online reputation.
The "formulas"
Positive Ad Equivalence – Negative Ad equivalence = Total Ad Equivalence
Potential Customer Deal Won – Potential Customer Deal Lost = Value of Potential Customer Deal
Total Ad Equivalence + Potential Customer Deal = Total Value of Positive/Negative Online Reputation
Additional comments powered byBackType
About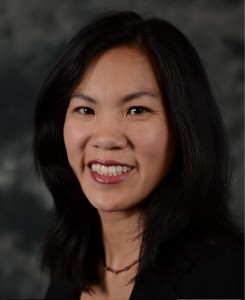 Cece Salomon-Lee is director of product marketing for Lanyon Solutions, Inc. and author of PR Meets Marketing, which explores the intersection of public relations, marketing, and social media.
This blog contains Cece's personal opinions and are not representative of her company's.
Marketing Blogs
Virtual Events & Meetings Blogs
Cisco Virtual Environments
Search Site