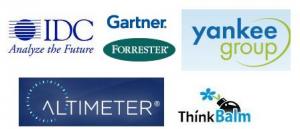 The landscape has drastically changed for analyst relations over the past few years. When I first started PR, there were just a handful of analyst firms with a few independent firms. In the end, you knew if you had briefings with Yankee Group, Gartner, Forrester, Jupiter and Meta Group, you had your bases covered. And for the company seeking to launch with a bang, Chris Shipley and the DEMO conference was the standard.
Now, there are more niche analyst groups and consulting firms that wield influence on a variety of topics. And the responsibility for managing AR no longer sits with PR or marketers, it's extended to product management & marketing as well as all levels of the executive team.
But all is not gloom and doom. With the growth of niche influencers, there has been increased openness in research availability and knowledge. I also see this new breed of analysts having the potential to change how things have been done to date.
Quicker to Identify, Evaluate and Research New Technology Segments
With larger analyst firms, research areas are clearly defined to address the majority of incoming customer inquiries. Unless a nascent technology emerges as a definable trend, such as with increased customer interest, a traditional analyst firm may not formally delve further into that space. This is where a smaller analyst firm or consultancy has an advantage to identify, evaluate and research a new technology segment.
Open Garden Approach to Research and Thought Leadership
In addition to consulting clients, analyst firms charge hundreds and thousands of dollars to non-customers for research reports. To me, this is similar to the "walled garden" approach during the early days of the Internet when "membership" provided you access to valuable content.
For the most part, this metaphor is being replaced by free content which has challenged many industries, especially in publishing. While I don't believe this will impact the revenue model for analyst firms, I do find it interesting that some firms – specifically The Altimeter Group* and ThinkBalm – allow individuals to access their reports free of charge.
Embrace of Social Media
This leads into the final area of change for analyst firms. The increased use of social media, such as blogs, twitter and event virtual worlds (for example ThinkBalm's The Distillery in Second Life), further increases these analysts' awareness in the market place. And for the savvy marketer and PR practitioner, new avenues to engage with these analysts not previously possible.
Conclusion
A new breed of analyst is emerging. They tend to have an "open garden" approach that engages people in conversations. And without a larger organizational structure, they have more freedom to explore different technology segments – both established and emerging.
The challenge for folks like you and me is determine which of these new analysts have the insight and business acumen to emerge as industry influencers. Engage the right ones and you'll have an opportunity to shape the conversations around your industry.
For those of you overseeing analyst relations, do you agree or disagree?
* Read Jeremiah Owyang's blog posting about the Altimeter Group Approach (two-thirds down the page).
5 Comments
Additional comments powered byBackType
About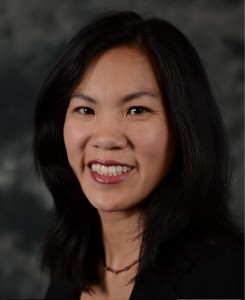 Cece Salomon-Lee is director of product marketing for Lanyon Solutions, Inc. and author of PR Meets Marketing, which explores the intersection of public relations, marketing, and social media.
This blog contains Cece's personal opinions and are not representative of her company's.
Marketing Blogs
Virtual Events & Meetings Blogs
Cisco Virtual Environments
Search Site