On Saturday, I attended the San Francisco Electric Vehicle Association meeting where two representatives of Nissan gave a sneak peek before the 6:30 pm PT worldwide announcement of the Nissan Leaf. While the details of the electric vehicle (EV) was interesting, I was curious to better understand the motivations behind Nissan for this move.
 CEO Mandate for Electric  
According to the representatives, Nissan's shift toward electric is part of the company's larger mandate for zero emissions. Instead of following the trend of rolling out hybrid versions of its car brands, Nissan is seeking to leapfrog the market by innovating a vehicle specifically designed for electric. The strategy is quite bold – a goal to encourage sustainability without dependance on oil.
Driving a New Market
I think Nissan is embarking on a great vision that has a potential to truly revolutionize the car industry. Going electric will require forging new infrastructure to support EV, including innovations in battery technology, service, recharging stations and(hopefully) green sources of power to close the lo0p. For Nissan, this even extends to leveraging recycled materials for the interior and constructing the Leaf in a way that the parts are recyclable at the end of the car's lifecycle.
What's Next?
The Nissan Leaf was formally announced last night at 6:30 pm PT worldwide in conjunction with the company's new corporate headquarters in Okinawa, Japan. While initial marketing will be based on the car's announcement, it will be interesting to see how these marketing efforts develop. Nissan recognizes that communicating the experience of the car will be key, yet difficult, with only a couple of prototypes available worlwide.
This will include reaching key early adopters and influencers who will spread the word. I envision that social media will also play an important role.  At this time, the car website doesn't seem to incorporate any social media/community features yet. At most, I can provide feedback via a 7-point questionnaire when you sign up for a newsletter.
While I applaud Nissan's vision and wish them luck, I still wonder what would have happened if the California Air Resources Board hadn't abandoned it's electric car initiative.
Other post of interest:
Additional comments powered byBackType
About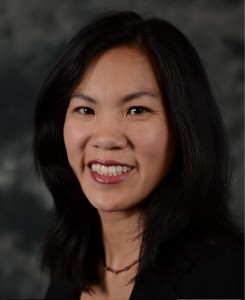 Cece Salomon-Lee is director of product marketing for Lanyon Solutions, Inc. and author of PR Meets Marketing, which explores the intersection of public relations, marketing, and social media.
This blog contains Cece's personal opinions and are not representative of her company's.
Marketing Blogs
Virtual Events & Meetings Blogs
Cisco Virtual Environments
Search Site