Online reputation management is an increasingly complicated process with the prevalence of online media, offline media, and social media. I previously wrote a post about Trackur and had the opportunity to see a demo of Radian6' solution. I was very impressed with the sophistication of what Radian6 has put together.
General Capabilities
Radian6 seems to have a very comprehensive search capability through different types of media. The results are presented by publication date. I liked how the service provides a social profile of each media outlet, such as blogger info or Twitter followers/following/updates. You can quickly scan the results to determine "influence weight" (more on that below). You can also set up different searches to monitor your company, competitors and different topics.
Share of Conversation
I liked how Radian6 is able to pull info to create what they call share of conversation. It's similar to "influence" but goes deeper to determine your share of voice on particular topics. Radian6 will do one time topic pull of the past 6 months to create a baseline. This way, you can track which how your marketing, PR and social media activities have impacted the company's online reputation over time.
The basics are:
– River of news – this is all the mentions that you've received based on the criteria you set up for the search
– Influence widget – you have the ability to weight different criteria, for example number of inbound links, (what are other criteria).
– Trending – you can view the data in aggregate to spot trends. For example, did a free eBook create a spike on Twitter with retweets or a press release increase the online mentions through your news distribution.
– Conversation clouds – you can further drill down to see conversation clouds (similar to tag clouds), which allow you to sense keywords around a particular topic, company, etc.
– Reporting – the information can then be exported into different formats. You can send out a dashboard report and two of the widgets twice a day.
CRM Management
I like how Radian6 has incorporated a CRM flow to manage possible sales leads. For example, a dashboard is created to track key phrases, such as "online management tool". Depending on the context, the lead generation manager can review and assign certain items to sales people. That is how Radian6 first identified me as a possible lead after my post about Trackur.
There is then an audit trail to determine the status of assigned items. While this isn't linked to a larger CRM system like Salesforce, this is a nifty function to have for marketing and sales. It provides accountability and a steady source of prospective leads from multiple sources. Imagine that!
Conclusions
While the pricing is only a few hundred a month, it is more appropriate for larger companies or agencies (PR and marketing consultancies). The former can absorb the minimal cost while the latter will pass it on to their clients. SMBs or start-ups with tighter budgets may opp to forgo this in favor of other programs.
With all the ways the data can be viewed, I would be interested in seeing an executive dashboard that is a high-level breakdown on how a company's share of conversation has evolved overtime. And if there was a way for a marketer to assign value to different campaigns, track the progress of "conversation" and then calculate ROI, that would be very interesting indeed.
Quick Overview:
Accuracy: As this was a demo, I cannot determine the level of accuracy. With that said, I do give Radian6 kudos for incorporating a variety of media types.
Ease of Use: 5 out of 5
Cost: Reasonable for companies, wished there was SMB Pricing. Non-profit pricing is available.
3 Comments
Additional comments powered byBackType
About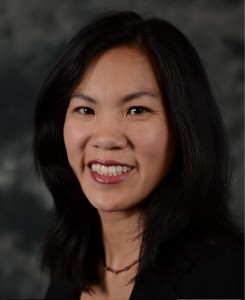 Cece Salomon-Lee is director of product marketing for Lanyon Solutions, Inc. and author of PR Meets Marketing, which explores the intersection of public relations, marketing, and social media.
This blog contains Cece's personal opinions and are not representative of her company's.
Marketing Blogs
Virtual Events & Meetings Blogs
Cisco Virtual Environments
Search Site