Exhibiting and sponsoring at trade shows is an important component of the marketing mix.  While physical meetings and conferences experienced a hit in 2009, I believe that more marketers will return to physical events in 2010. Here are five tips to optimize your trade show presence:
Media Alert
Consider issuing a media alert (a smaller version of a press release) one to two weeks before the conference. The purpose is to highlight your participation at the event, why attendees would want to visit your table or booth, and highlight any executives speaking at the conference.
Announce News
Consider announcing significant news at the conference to drive buzz about your company. The news can be a game changer such as a new product, partnership or customer.
Media Outreach
While some conferences will provide you with a media list, don't completely rely on this as your single source for media. Research local reporters, analysts and bloggers who may be interested in meeting with your executives to learn more about your company.
Social Media
While social media provides marketers more opportunities to directly connect with customers and prospects, it's critical to engage in the conversation and use it as a listening tool. Monitor the conference hashtag to identify key conversations, consider posting event summaries to your blog or update your Flickr page with images from the show floor.
Consistent Messaging
From the person staffing the booth to your key sales person networking the conference show floor, ensure that everyone is consistent on the key messages you want to communicate at the conference. I recommend creating a one-page cheat sheet that you review with everyone before the conference begins.
What other tips do you have for optimizing your tradeshow presence?
Additional comments powered byBackType
About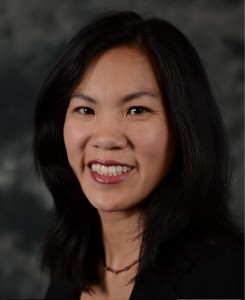 Cece Salomon-Lee is director of product marketing for Lanyon Solutions, Inc. and author of PR Meets Marketing, which explores the intersection of public relations, marketing, and social media.
This blog contains Cece's personal opinions and are not representative of her company's.
Marketing Blogs
Virtual Events & Meetings Blogs
Cisco Virtual Environments
Search Site