First, let me tell you, reading this book made me tired and glad that I'm part of Generation X. Don't get me wrong, I agree with Dan Schawbel, author of Me 2.0 and personal branding guru, that personal branding is more important than ever to differentiate yourself from the crowd.
I'm just amazed at how much Dan has done all by the age of 25!
Personal Branding – Not Just for Millennials
Me 2.0 is book that highlights Dan's success in personal branding, providing a blueprint for identifying, creating, and harnessing the key elements of a personal brand. Though Dan is a millennial, many of the points in his book are relevant to individuals of any generation.
College students – how to differentiate yourself from the crowd, create the opportunity for your job future and secure the job of your dreams
Recently laid off – how to leverage social media to create your digital persona and brand while judiciously networking to find the opportunities right for you
Everyone else – how to take your passion and become a rock star
Three Questions for Dan
1) Your book gives a lot of advice on personal branding. How do you maintain the balance of networking without seeming too aggressive?
Successful networking comes from viewing it as a long term relationship, instead of a one night stand. I used to force relationships to try and get press and that failed miserably. Now, I'm older, wiser and more experienced, so I know that the people you give value you to help first, will support you right back.
2) Over the past few months, the unemployment rate has increased dramatically in the US. If you could add another chapter in Me 2.0 to address the number of unemployed workers out there, what would you add and why?
I wouldn't really add anything. The same advice is going to apply regardless. The key is the build up your online assets as much as you can before you need to leverage them for a job or another opportunity. This means getting thousands of Twitter followers, Facebook friends, contacts on LinkedIn, etc. It's another way of saying "you should network before you need to."
3) With technology changing so quickly, what do envision as the next area for personal branding?
Personal branding is all about the individual. While technology rapidly changes, personal brands stay consistent. I see us having new technologies in the future that let us interact at even faster rates than Twitter. In turn, they will make us even more productive and force us to be more cautious about what we put online.
Conclusion
While I don't believe that social media will get you the job, I believe reading Dan's book will ensure that you're noticed in the right way for your dream job.
Additional comments powered byBackType
About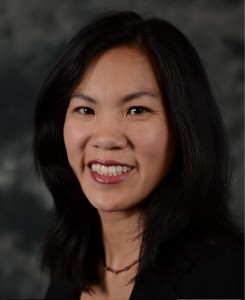 Cece Salomon-Lee is director of product marketing for Lanyon Solutions, Inc. and author of PR Meets Marketing, which explores the intersection of public relations, marketing, and social media.
This blog contains Cece's personal opinions and are not representative of her company's.
Marketing Blogs
Virtual Events & Meetings Blogs
Cisco Virtual Environments
Search Site