This week's Weekly Articles looks at a variety of topics from Twitter, search to spamming bloggers. Another interesting article highlights lead scoring benefits and how sometimes a bad pitch isn't really a bad pitch.  You can click on the Weekly Articles tag for previous issues or subscribe to the Weekly Articles Feed.
If you feel that you have an article that would fit in the weekly articles, leave a comment and I'll check it our for the following week's digest. Enjoy.
Tweets for You – David Berkowitz of Search Insider does a great job reviewing tools that can help you search on Twitter.  Frankly, Twitter is losing out on a huge opportunity here. Instead of inserting ads in the tweets, they could have done a Tweetsearch and done a similar model to Google. Lost opportunity anyone?
Out of Focus – The Church of the Customer highlights how Vocus' practices are pissing off bloggers. I thankfully haven't had the "honor" of being added to this database, but they have pissed me off by incessantly calling me for services. I told them to stop calling.
Blending the New with the Old – Center for Media Research highlights a new report on blended search results.
"Since users have historically ignored the vertical offerings of the major search engines, a marketer might conclude that users aren't interested in that type of content, and as a result, not invest in producing or optimizing digital assets," said Robert Murray, President, iProspect. "But that would be a mistake – the findings of this study make that quite clear. Marketers have a great opportunity to claim more search shelf space by optimizing their news, image, and video assets."
Respecting Embargoes – Rick Turoczy of CenterNetworks writes the first of three parts of how to manage the embargo process with bloggers. Check out my previous post about embargoes in the brave new world of PR. 
The Value of Lead Scoring – Laura Ramos wrote a post about the value of lead scoring for determining campaign effectiveness. This was prompted by her recent briefing with Eloqua. It's surprising to me that lead scoring is not a normal part of marketing. Maybe I'm spoiled that my company has incorporated lead scoring into our products.   
Good Pitch, Yet Could've Been Better – Scott Monty of Social Media Marketing highlights a recent pitch titled "Do Taxes and Social Media Mix?" At first, he thought it was a spam pitch but realized that there was relevance to his blog. His post highlights the importance of participating or being more relevant to getting a pitch noticed. He succinctly states:
"I probably would have been even more likely to pay attention to it had the author been participating in my community, used a different subject line or been a little less scripted in her email."
6 Comments
Additional comments powered byBackType
About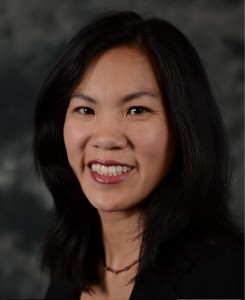 Cece Salomon-Lee is director of product marketing for Lanyon Solutions, Inc. and author of PR Meets Marketing, which explores the intersection of public relations, marketing, and social media.
This blog contains Cece's personal opinions and are not representative of her company's.
Marketing Blogs
Virtual Events & Meetings Blogs
Cisco Virtual Environments
Search Site