I know you've missed your summary of weekly articles. It's been a slow start to the New Year, but I how you enjoy this week's selection.
 You can click on the Weekly Articles tag for previous issues or subscribe to the Weekly Articles Feed:   
Engagement Overrated? – AdAge just released a survey of marketers and media buyers. I'm a little confused by what this survey means frankly. In the end, different mediums are judged by different criteria. Indicative of this contradictory stance: Survey respondents said it's print — yet ranked print lowest for delivering results. Online was ranked lowest for engagement but highest for results, while TV was ranked in the middle for both results and engagement.   
Baiting for Links – Adotas has an interesting article on how to receive quality links for your website. I'm not sure I agree with adding media mentions into a press release, but there is some good advice for those needing quality links. 
Saying Sorry the Right Way – Andy Beal compares two situations of how Search Engine Land and Gizmodo apologized for recent incidents. Andy highlights the five steps for handling such a situation. Hmmm… Twitter, are you listening?  
Protecting Your Online Brand – Richard MacManus of ReadWriteWeb wrote a post an email  http://www.readwriteweb.com/archives/brand_squatting_what_to_do.php 
Why Meet Face-to-Face When Virtual Suffices? – I found this article interesting as part of my role is how to support sales with materials to help in the sell. This article highlights a buyer's request for an online demo being spurned by sales folks. As a PR/marketing person, this raises a question of what can I do to facilitate the sales cycle. PR has a great opportunity to research, test and introduce new tools that can be used by sales folks. The question is, can you teach a sales person new tricks? =) 
Twitter Pals Galore – The good folks at MarketingPilgrim have compiled an impressive list of online marketing folks on Twitter. Have fun finding people to follow! 
Raising Customer Expectations – Chris Bucholtz of Inside CRM posted a great article of how to exceed customer expectations. No matter how big a company gets, it's the little things that win over your satisfied and dissatisfied customers. Being proactive and quick to respond goes a long way then sending an impersonal email that arrives weeks later. 
Protecting Your Brand Here, There and Everywhere – Richard McManus of ReadWriteWeb about a recent email exchange from a person using the "readwriteweb" brand overseas. Though I am sympathetic with Richard's dilemma, I believe he received some bad advice. Richard can probably argue for protection in the US but may lose overseas. In the end, brand protection is brand protection. Always trademark. Even if you're not planning to expand overseas, consider it. You never know.  
Improve PR Programs through Measurement – KD Paine has some useful tips on how measurement provides insight for more effective PR programs. KD uses the word "dashboard" in her post. I believe she means a central place – whether a formal dashboard, database or excel document, that will help you identify and evaluate these points. 
Standing Out in the Tradeshow Crowd – Rohit of Influential Interactive Marketing shares his tips for standing out in a tradeshow. Though I don't agree with Rohit's suggestion on a giveaway, I do believe he has some valid points. For those folks going to DEMO this month, my one word of advice is to walk to the space, pull people to the demo, and network at the events. Don't wait for folks to come to you otherwise you won't get the full bang for buck at the show.
1 Comment
Additional comments powered byBackType
About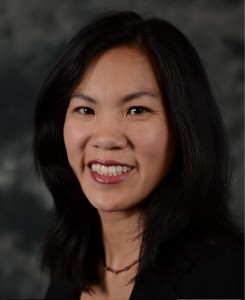 Cece Salomon-Lee is director of product marketing for Lanyon Solutions, Inc. and author of PR Meets Marketing, which explores the intersection of public relations, marketing, and social media.
This blog contains Cece's personal opinions and are not representative of her company's.
Marketing Blogs
Virtual Events & Meetings Blogs
Cisco Virtual Environments
Search Site