I previously posted about the PR pitch and program around Advanta's Ideablob.com site. As part of the email I received, Advanta representative Erick also asked for my opinion about the site.
Ideablob is a site where entrepreneurs can submit business ideas for review. The unique aspect is that $10,000 is awarded to the idea that receives the most number of votes by registered users. Each user is allowed only one vote per month and once during the final monthly showdown.
I think this is a good concept to help entrepreneurs, small businesses or desk jockeys kick start their ideas.
User Profiles
Like most social networks now, Ideablob has user profiles. In just a quick spot check of some users; however, most don't seem to have added much personal info. The info is spotty at best and may improve as more people participate.
This will be key as another aspect of the site is for seasoned business professionals to provide mentoring.
Explore
This section lets you "explore" submitted ideas. I like the tag cloud on the side to demonstrate the popularity of industries. Not sure if I understand the use of the pop-up thumbnails as your scroll over.  I thought they were descriptions of the industry and realized it brings up a submitted idea. And that helps me because??
Overall, you get a quick look at an idea, how it ranks overall and any comments on the idea. If you're interested, you just click on the idea to get more info.
Besides changing the pop-up thumbnails over the tag clouds, I think this is fine.
Advise
Aspiring entrepreneurs or small business owners can get advice from seasoned professionals by clicking on "advise" in the nav bar. The questions are filtered by different categories. From what I can tell, this section is very sparse – plenty of questions but few responses.
At first, I thought it was because I couldn't find the responses. I finally realized that the answers were to be listed below the question. The problem is that the "see all answers" and "add an answer" were clickable. I would make these buttons to differentiate this.
There is also a right-hand section to highlight other questions, a question of the day and top advisors. I'm not sure how this helps me.
My recommendations:
1.       Most popular questions: Questions that have received most number of responses
2.       Take a page from LinkedIn: Have the asker rate the responses, which reflect back on the mentors. This way, I would know the value of a mentor's response as valued by other users.
3.       Tag Cloud Categories: The tag cloud would help me to visually see which categories have more questions or are more active.
4.       Search for Questions: There is only one search function for the whole site. I would've preferred a way to just search the questions.
5.       Order of questions: Right now, you see one main question on the category with other category (?) questions on the right hand side. Then you have to click on additional questions across. I think it would have been easier to list 5 or 10 questions down and then I can browse a list and click in to view the answer.
6.       Question of the day: I don't know how a question becomes a question of the day. Problem – no answers to question of the day.
7.       Mimic Explore section: I don't know why the format for Advise is different from Explore, but having the same organization structure across the site would minimize confusion.
Final Analysis
I like the concept beyond Ideablob. It fits nicely with Advanta's business model.
As I mentioned previously I would like to see something that will pull me in deeper on a personal level. A blog, videos of winners, a page of thanks from winners – something that is easily seen or spotlighted on the home page is needed.
Will this site succeed? Probably
Will this site attract people? Probably
The question is, can the site sustain itself and fulfill the promise of promoting entrepreneurship and mentorship? Maybe.
technorati tags: Advanta Entrepreneur Ideablob.com Marketing Pitch Review SMB Social Media
del.icio.us tags: Advanta Entrepreneur Ideablob.com Marketing Pitch Review SMB Social Media
icerocket tags: Advanta Entrepreneur Ideablob.com Marketing Pitch Review SMB Social Media
3 Comments
Additional comments powered byBackType
About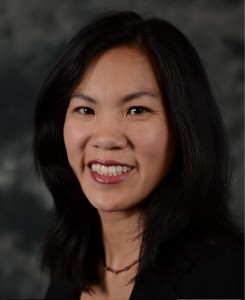 Cece Salomon-Lee is director of product marketing for Lanyon Solutions, Inc. and author of PR Meets Marketing, which explores the intersection of public relations, marketing, and social media.
This blog contains Cece's personal opinions and are not representative of her company's.
Marketing Blogs
Virtual Events & Meetings Blogs
Cisco Virtual Environments
Search Site