Last week, I noticed a tweet from Andy Beal about Google PR sending an email on masses to a list of reporters and a few bloggers. His tweets were: 

Google PR just sent me an email. the CCd instead of BCC – I know have email addys for all major journalists! Woohoohaha   

Wow, this journalist email list is GOLD, shame I'm too ethical to do anything with it   
I was surprised that Google PR didn't personalize the emails based on the reporter/blogger and beat. Andy's response was that this was typical depending on the PR person within Google. 
Don't get me wrong, Google is obviously doing something right. I barely read any negative articles about Google. But this non-personalized approach surprised me. I was always taught to personalize my pitches. Here are my top don'ts for pitching reporters: 
Don't Misspell Names

– Misspelling names turns off the reporter before he or she even reads your pitch.

 

Don't Use Nicknames

– unless you're absolutely sure, I would err on using the reporter's full name. Make sure you remember point 1.

Don't Generalize Pitches

– research the reporter to make sure that you target your pitch to his/her beat. Using a general pitch can backfire as it's obviously a mass emailing.

Don't Mass CC Reporters –

this one refers to what Google PR did. If you have to mass email reporters, at least use the BCC line. Otherwise, you're advertising who you're pitching and possible competitors in the email.
 Any thoughts or other recommendations for PR Pitching?
1 Comment
Additional comments powered byBackType
About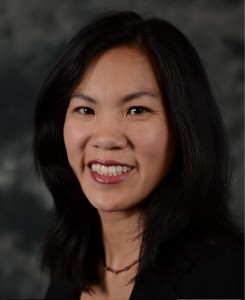 Cece Salomon-Lee is director of product marketing for Lanyon Solutions, Inc. and author of PR Meets Marketing, which explores the intersection of public relations, marketing, and social media.
This blog contains Cece's personal opinions and are not representative of her company's.
Marketing Blogs
Virtual Events & Meetings Blogs
Cisco Virtual Environments
Search Site