While I was at an agency, I had managed the Mindjet account for a few months. One time, our client had mentioned the precise number of hits that Mindjet received after an article was published.
I had previously mentioned how you can use customized links or URL redirects to track traffic to a particular page.  Though this method has its benefits, it can be labor intensive.So I was intrigued by his ability to track clicks. Going in-house provided this enlightenment. It was website analytics.
Whether you use free services like Google Analytics (Disclosure: I use this at work and for other personal sites) or pay for the service, you're able to see which sites referred traffic to your sites, the number and when. You can even get information about how long a viewer perused your website and the number of pageviews. I believe this information can augment other measurement commonly used.
For example, by reviewing the top 50 sites that referred traffic to our website, I can see which media outlets were contributing traffic. I was surprised to learn that one blog consistently drove clicks to our website on a daily basis while an article on MarketingSherpa or MarketingProfs provided temporary spikes after the coverage.
Let's be clear I haven't determined if these are unique or repeat visitors or if these visitors translated into sales leads but it's interesting nonetheless. If I worked with an agency who gained my trust, I would definitely provide them access to this information.
Now how to tie Google goal conversions into this…
Additional comments powered byBackType
About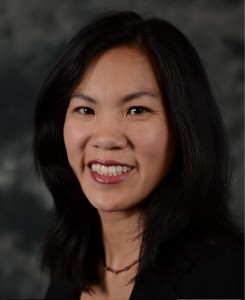 Cece Salomon-Lee is director of product marketing for Lanyon Solutions, Inc. and author of PR Meets Marketing, which explores the intersection of public relations, marketing, and social media.
This blog contains Cece's personal opinions and are not representative of her company's.
Marketing Blogs
Virtual Events & Meetings Blogs
Cisco Virtual Environments
Search Site