WOW! Who would've thought a $15 billion valuation for Facebook? I figured so many people are blogging about this that there's no need to include in this weeks digest. Here's your Weekly Digest: 
It's the Positive that Counts. NOT!David Meerman Scott writes an interesting post about the power "negative" headlines to drive traffic on your website. Who knew, my glass half-empty perspective may actually help drive traffic! =) Where's My Abacus? Accurate Online CountLouise Story of the New York Times highlights the frustration of web visitor counts – those reported by ComScore versus the online property itself. Would this issue be less relevant if we moved to a cost-per-click or action model versus cost per impression model? Probably not. People want to be able to say that have the largest slice of eyeballs. 
Know When to Fold 'em…I'm an avid player of Texas Hold 'em, so this post from Distilled caught my eye. Tom highlights how Absolute Poker's slow response to cheating allegations is impacting their reputation. Take this piece of advice, when you have pocket Aces, don't assume that slow playing is the best strategy! 
Measure Twice, Cut OnceA key point in construction is making sure you have the right measurement before acting. KD Paine summarizes 10 pieces of website measurements you should consider for your PR and marketing efforts.  
It's a BBS. Not It's a ForumWow – it's interesting how some things come full circle. If you remember the term BBS, then you might find this article from Dee Barizo of netbusiness eerily familiar. She highlights the benefits of participating in niche forums for driving website traffic.  
When Social Goes EnterpriseThis sucks. I just learned from paidcontent.org that CrispyNews was acquired by Salesforce.com earlier this year. Good thing, the PR group will still remain. Bad part, no new groups will be opened by non-corporate users. Granted, the RSS feed for the group seemed inconsistent at best. 
Another Reason Not to StealFor those Apple employees trying to get $100 rebates off a free phone, Apple acted swiftly and decisively. Seth Rodin writes that over 800 Apple employees were fired for stealing. Personally, this was the best thing Apple could do. Demonstrates a strong sense of ethics that is sorely lacking from our society. 
Less is MoreBrian Carroll writes the B2B Lead Generation blog and posted an interesting point about doing less may drive more results for sales lead generation efforts. Though Brian is writing this from a lead generation prospective, I wonder how much transfer to the media field? Imagine dissecting my pitch process to determine what yields better results with reporters and bloggers. Interesting thought indeed for me to consider. 
Technorati Tags:  advertising b2b marketing blogging marketing measurement reputation management Social media Weekly Articles
3 Comments
Additional comments powered byBackType
About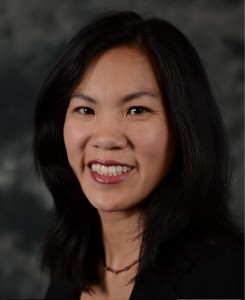 Cece Salomon-Lee is director of product marketing for Lanyon Solutions, Inc. and author of PR Meets Marketing, which explores the intersection of public relations, marketing, and social media.
This blog contains Cece's personal opinions and are not representative of her company's.
Marketing Blogs
Virtual Events & Meetings Blogs
Cisco Virtual Environments
Search Site