The Weekly Articles list is back! Thanks for everyone's patience as the last few weeks have been a bit hectic. I frankly haven't been able to get through my RSS feeds, which at one point, numbered over 600.
I will now try to keep up with my blogging duties in the future =):
Bordering Cultural Differences – AdAge highlighted the issues of cultural advertising in an increasingly global world. Frankly, I thought this was funny and was obviously meant for a specific market.
A Selling Blog – HubSpot's Small Business Blog is one of my favs for getting useful tips. This recent posting provides anecdotal examples of how the company's blog has helped the sales process. This is a great example of how a blog is helping a B2B company.
Inside the Media Blogger – I couldn't get to the full interview referenced in this posting from PR Communications. However, the interview tidbits provided in the posting give you an inside look at how reporters view blogging.
It's the Content Stupid – The Flack highlighted that sometimes it's not the format of the press release that attracts attention, it's the content within.
technorati tags: Advertising Blogs Blogging Blogger Pitching Weekly Articles
del.icio.us tags:
Advertising
Blogs
Blogging
Blogger Pitching Weekly Articles
icerocket tags: Advertising Blogs Blogging Blogger Pitching Weekly Articles
1 Comment
Additional comments powered byBackType
About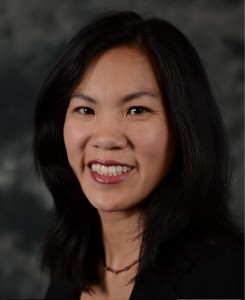 Cece Salomon-Lee is director of product marketing for Lanyon Solutions, Inc. and author of PR Meets Marketing, which explores the intersection of public relations, marketing, and social media.
This blog contains Cece's personal opinions and are not representative of her company's.
Marketing Blogs
Virtual Events & Meetings Blogs
Cisco Virtual Environments
Search Site