Here's this week of interesting articles. Enjoy! 
What's Your CEO's Name? Seth Godin brings up a good point about the accessibility or permeability of a CEO to his/her customers. But since we only use the phone line for the fax, I guess I won't have to worry about telemarketers in the future. Now, how do I get a hold of the Citibank CEO again… 
What's the Story Morning Glory? I've been reading Collaborative Thinking from Mike Gotta. He has some interesting thoughts. His most recent post highlights the backstory on products and the relation to corporate responsibility. This highlights how transparency is becoming an important component of every facet of business; thereby, enabling consumers to trust and participate with your brand, company and product. 
What are You Doing on November 8? David Meerman Scott posted about this totally free event to hear from some of the best marketing gurus out there. Great way to get leads and phone charges for the sponsor, Conference Calls Unlimited. Heck, I actually remember the article, "A Brand Called You," when it was first published in Fast Company. Does this date me? 
Leave out the Welcome Mat Allen Stern of CenterNetworks did an interesting test of the power of welcome. For those coming from social sites, Allen greeted them with a welcome [site name]. Through his test, he increased the number of  subscribers and ad clicks from these visitors. From a PR perspective, this raises some interesting questions in terms of how "social outreach" can have an impact on your client's/company's site traffic.  
Tweet Tweet – Be Sweet B.L. Ochman writes about some Twitter dos and don'ts. Why do I have a feeling more people will be following in her footsteps? Frankly, I haven't started this and don't know if I want to get mired into another time suck! =) 
Telling a Story Through Social Media Now Is Gone wrote how they posted a slide show from American Red Cross (I assume this is a client or someone is directly associated with the organization) regarding the recent fires in San Diego. The article highlights some thoughts before jumping into social media – all good PR tips. 
So You Want Face Time? I like MarketingSherpa – they provide good, basic insight on how to leverage new tools for marketing and PR. Today's lesson – how to market yourself and your company on Facebook. Damn, this means I probably have to spend more time on Facebook, which I was trying to avoid from an online reputation perspective.   
Shorter Sentences Please I attended an internal seminar that said optimal sentence length was no more than 16 words. (16 words exact!) Mike Volpe of Small Business Hub highlights this for readability of online copy. Now to cut down my paragraph length pitches… 
Technorati Tags: blogging Facebook marketing PR public relations reputation management social media Twitter Weekly Articles
1 Comment
Additional comments powered byBackType
About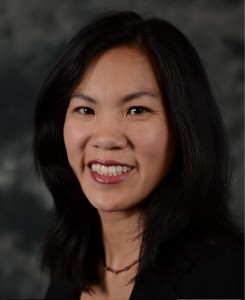 Cece Salomon-Lee is director of product marketing for Lanyon Solutions, Inc. and author of PR Meets Marketing, which explores the intersection of public relations, marketing, and social media.
This blog contains Cece's personal opinions and are not representative of her company's.
Marketing Blogs
Virtual Events & Meetings Blogs
Cisco Virtual Environments
Search Site