Here is this week's of interesting articles. Have a great Thanksgiving. Yum Yum, I can taste them giblets now! =) You can click on the Weekly Articles tag for previous issues or subscribe to the Weekly Articles Feed:
The Power of 150… or Not? – Mack Collier of Viral Garden brings up a good point of how AdAge is leveraging the Power of 150 list. Maybe it's a case of another company not understanding the full power of social media? 
<What do Tulip History and Web 2.0 Have in Common? – Check out this humorous history lesson from mrontemp blog. Thankfully, I don't like flowers – my lucky husband!
Going Deep into the Blogosphere – David Meerman Scott highlights an interesting site – DeepBlog.com – for finding popular blogs in certain niches.  
Astroturf Can Burn Baby –  John Blossom of Shore Communications writes about PR agencies still working their way around social media. He highlights the issue of "astroturfing" – pretending to be a satisfied customer when posting online. My perspective – learning about social media is no longer an excuse for doing one's homework and understanding the rules of the road. 
Lessons on Customer Service – Jeremiah of Web Strategy put up an amusing post about his experience with Real, Delta Airlines and PeopleSoft. Sometimes, it's good to pay attention to what is being said about your brand online. Kudos to Real for responding so quickly.  Now only if Jeremiah can help me with Citibank's stupid emails – read my rants here, here and here. Jeremiah also retells a story about his Uncle Ted's experience working with prospects. You never know who will become your best customers.  
And When Negative is a Positive – Marketing Pilgrim provides an interesting perspective on the power of negative reviews. They demonstrate that your customers care enough to write a negative review and can even provide good competitive intelligence on competitors. 
PR's New Tools – This article comes courtesy of the Marketing Profs Daily Fix. Looks at how multimedia can enhance your PR program. All good advice – so who's going to do all of this work! =) 
SMRs for New PR? – Lena West of InfoWorld highlights the pros and cons of the social media release. And in her wise words, "And remember, no amount of 'social media-ization' can make a news release exciting. A crappy news release is still a crappy news release."  
Technorati Tags: Astroturfing Blogging Customer Service Marketing Pilgrim MarketingProfs New PR PR Public Relations Social Media Social Media Press Release Web Strategy The Viral Garden  Weekly Articles
3 Comments
Additional comments powered byBackType
About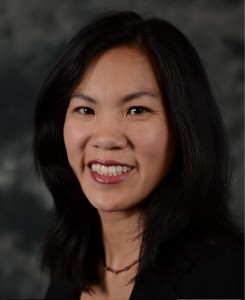 Cece Salomon-Lee is director of product marketing for Lanyon Solutions, Inc. and author of PR Meets Marketing, which explores the intersection of public relations, marketing, and social media.
This blog contains Cece's personal opinions and are not representative of her company's.
Marketing Blogs
Virtual Events & Meetings Blogs
Cisco Virtual Environments
Search Site