Here is this week's of interesting articles. You can click on the Weekly Articles tag for previous issues:
Dell Pulling Out All the Stops – According to Now Is Gone, Dell is taking social media/conversation a step further with the launch of Dell Shares – an investment relations related blog. Maybe transparency and conversation is currency for this economy. Hmmm, consider buying some Dell stock.   
Digging It – Pro Net Advertising provides some simple tips for creating an interesting digg title. I haven't tried venturing onto Digg yet, so if you have other helpful hints, let me know. When New Best Practices are Old – CK brings up a good point about a recent B2B marketing best practices report that was just published. From her perspective, these reports merely add to the echo chamber of what is believed to improve a product launch, versus truly unveiling best practices on what is happening around us. She plans to unveil her top ten best practices shortly.
Ninja Tracking Skills – I just started reading Distilled and they're providing me with some interesting tricks for tracking web traffic. Very nifty indeed. So where's my num chucks and stars…
What Does Language Say About You? – Lois Kelly posted an interesting article on the IAOC Blog. Lois points out how our writing reflects who we are. She analyzed writing from three different CEO blogs and brought up some interesting points.   
Socializing Within the Enterprise – Read/Write Web has an interesting article about the use of social networking within the enterprise. This article raises what tools can/should be used in the enterprise and when. Personally, just more ways to have information overload =)
Brand Consumer for the Fan-sumer –  Jeremiah Owyang does a great breakdown on MySpace and Facebook. This raises interesting questions for the brand marketer in each of us.  
Search and Ye Will Find – First, congrats to Tom Pick for being named one of the top marketing blogs to watch. His article about how to truly leverage SEM is just an example of his approach to B2B marketing. Congrats again Tom!  
Technorati Tags: B2B Marketing blogging Facebook Linguistics marketing PR public relations search marketing social media Social networking web traffic Weekly Articles
Additional comments powered byBackType
About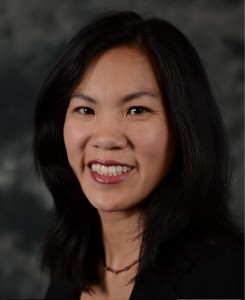 Cece Salomon-Lee is director of product marketing for Lanyon Solutions, Inc. and author of PR Meets Marketing, which explores the intersection of public relations, marketing, and social media.
This blog contains Cece's personal opinions and are not representative of her company's.
Marketing Blogs
Virtual Events & Meetings Blogs
Cisco Virtual Environments
Search Site