I've been thinking about ending the week on articles that I find interesting throughout the week. Hopefully, you'll find them useful for your PR and marketing efforts. I welcome any recommendations that you have to make this a useful list of articles. I will categorize this under Weekly Articles so you can just skip to the summaries in the future. Here we go: 
Why CEOs Should Be Careful about Blogging
Jeremiah Owyang discusses the challenges of writing a CEO Blog. Jeremiah highlights the key points about why CEOs should be careful before starting a blog, from time, cool factor, to just being plain boring. 
Perils of When Marketing Buzz Hits Reality of Customer Service and Product Quality
Marketing Pilgrim highlights the perils of Apple's reputation based on recent goofs and whether this will impact Apple's marketing machine.  
 
Using Social Media to Raise Money
B.L. Ochman gives a refreshing look at how one nonprofit organization raised $1 million in 4 weeks. That's more than some for-profit start ups out there! 
 
Falling Technorati Links – What's the True Picture?
Mack Collier at The Viral Garden writes about the decrease in links on Technorati. Is this a good barometer of authority when twitter, Facebook and other types of incoming links are not being counted? Interesting question for our reliance on Technorati for pointing us to "popular" blogs for PR and marketing outreach. 
 
The Multiple Faces of Social Networking
I previously wrote about managing my online reputation here and here. Max Kalehoff posted to the OnlineSpin about this growing social network illness and what needs to be done to "cure" it. From a marketing perspective, the question I constantly ask myself is which network should you participate in, monitor or just plain ignore? 
Technorati Tags: Weekly Articles PR Public Relations Marketing Social Media

Additional comments powered byBackType
About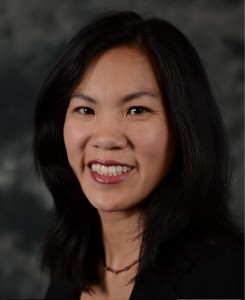 Cece Salomon-Lee is director of product marketing for Lanyon Solutions, Inc. and author of PR Meets Marketing, which explores the intersection of public relations, marketing, and social media.
This blog contains Cece's personal opinions and are not representative of her company's.
Marketing Blogs
Virtual Events & Meetings Blogs
Cisco Virtual Environments
Search Site