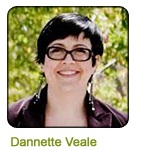 Following previous interviews with key virtual event vendors, I interviewed Dannette Veale, Virtual & Social Technology Strategist, Global Sales Experience (GSX) of Cisco, to get an end-user perspective about virtual events and what technology innovations we can anticipate. Now a member of the Cisco Global Sales Experience team, Dannette previously produced the global Cisco Live and Networkers conferences as hybrid events. She will be speaking at the Virtual Edge Summit on future trends for virtual and hybrid events on January 12, 2023 from 2:15 – 3:00 pm.
In Part 1, we discussed virtual events, the pros and cons of being an innovator, and how Cisco leveraged several technologies for the Cisco Live hybrid events. In part 2, to be published next week, Dannette shared her predictions for events in 2011. Hint: it's about mobility. Please leave any questions you have for Dannette in the comments.
How are virtual events being leveraged within Cisco?
Cisco leverages virtual in many ways.  We have flagship events like Cisco Live, which is annual user event with several points around the world, and Partner Summit event, which is our single point of activity for partner communities. And there are internal events, like the Strategic Leadership Offsite (SLO) and GSX (Global Sales Experience). We see virtual as a way to most cost-effectively take event activities to a mass audience.
For majority, Partner Summit and Cisco Live events around the globe, are physical events that are hybrid to extend the activity to a worldwide audience. There is some unique programming for virtual audiences. We don't clone or repeat everything at physical event. We look at what will translate to the virtual and opportunities to create an experience that can't be done at the physical event.
For example, keynotes are always presented at Cisco Live and taken to virtual audience. Virtual provides a unique or intimate experience for a post keynote chat session. Keynote speaker goes into a room to have a dialogue with the audience for questions that came up during the keynote. We leverage a space that the speaker can do an intimate chat with 10K people on site in Las Vegas and 30k+ people attending virtually.
That is where we see how virtual offers opportunities that you can't facilitate at the  physical.And some in the physical won't translate well into virtual. We have a technical solutions clinic on site at Cisco Live for attendees to visit on an ad hoc basis to work with Cisco support regarding deployment issues. In the technical solutions clinic the primary source for sharing information is a white board, this format is difficult to translate virtually. Therefore we have a modified version for virtual that we call the Ask the Expert Center, providing this on a schedule basis versus intervals. When you have 10-15K onsite, there will be plenty of foot traffic to the technical solutions clinic. In the virtual environment, the open-ended aspect doesn't work as well and virtual attendees respond better with scheduled activities, such as ask-the-expert activities.
You're incorporating several innovative technologies, such as augmented reality and QR codes. What are your recommendations for others considering using technology for their events? Pros and cons?
We haven't rolled out some of the technology you mentioned. We had augmented reality (AR) featured at Cisco Live Europe 2010 with keynote speaker, Prof. Bruce Thomas, and used some AR tools on stage to demo power. But we haven't done what I feel we can do to integrate this on the tradeshow floor.
We also haven't done a lot with QR codes, and I have blogged a lot about how to leverage it for an event. Rather, we've leveraged more social tools like geo-location with Foursquare and DoubleDutch (white-labeled) for Cisco events.  We've also used Ustream with Facebook and Twitter. 
While we haven't done much for events yet, we can push the envelope with AR and I would love to see a on site and virtual blended scavenger hunt leveraging QR codes, but not at this time.
What are the pros or cons of doing this?
Pro is that we were first – a trailblazer for virtual event opportunities in general. Use that as the specific pro and con for technology.
As an early adopter, we can have a much more dynamic effect on the evolution of that industry and technology offer. There is something to be said about partnering with the companies on these technologies to evangelize the business prospect regarding what we need from these technologies. The earlier we participate on this, the more influence we can have on their long-term road maps.
Con is that sometimes things don't work. Once we've done it and publicized, we have to be ok with saying that it didn't work. For example I have some blogs about gaming implementation for CiscoLive 2010. Some goals that were on the scope couldn't' be realized within the timeframe of deployment. We had to be ok with saying that we didn't meet all the objectives and met 50% of them, while pursuing the other later. That can be perceived as a con – I don't personally see this as a con and think it's about being a good thought leader in the space. 
Dannette Veale's Bio
As the virtual and social technology strategist for Cisco's Global Sales Experience (GSX), Dannette Veale lives and breathes new media. Prior to her role on the GSX team Dannette lead the creation and drove the strategy for the award winning Cisco Live and Networkers virtual program. Dannette has also managed global online and virtual programs for a variety of Cisco groups; most notably emerging markets. When she's not evangelizing the use of virtual environments to extend the reach of an event and broaden the overall audience demographic participating, you'll find Dannette engaged in such varied hobbies as producing streaming media, designing Web sites, or watching classic films such as Blade Runner. Outside of her daily immersion in the bleeding edge of collaborative media, Dannette's also been known to partake in such real world activities as gardening, baking, and knitting;while watching cyberpunk anime, of course.
1 Comment
Additional comments powered byBackType
About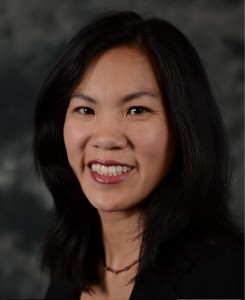 Cece Salomon-Lee is director of product marketing for Lanyon Solutions, Inc. and author of PR Meets Marketing, which explores the intersection of public relations, marketing, and social media.
This blog contains Cece's personal opinions and are not representative of her company's.
Marketing Blogs
Virtual Events & Meetings Blogs
Cisco Virtual Environments
Search Site