There has been quite a bit of discussion from the original post and on a post by Jeremiah Owyang titled "Walking the Talk: Some Agencies and Vendors Demonstrate Social Media Prowess,". I honestly didn't think that my initial effort would generate such discussion, which I think provides a lot of fodder for thought.
I do want to provide my perspective on one aspect of Jennifer Leggio's comment:
Client service comes first, always. Yes agencies should strive to have a presence of their own but not having a presence on Twitter or LinkedIn for their corporation is not a good measurement — at all.
When reviewing Jennifer Leggio's post "Is 'social PR' for real?", this paragraph resonated with me:
Agencies need to work hard to ease their clients' or potential clients' minds by showing hard metrics of how social programs have worked for other clients. There is also more justifiable pressure on marketers as a whole to demonstrate ROI from social media programs. Clients should start requiring these types of ROI metrics or case studies and not take "this is a new practice" as a valid excuse for the agencies not having proof points. The agency at the very least should be able to show how it's built its own brand / the brand of its people through social media.
 I do agree with the position that a PR agency having a social media presence is not necessarily a barometer of how that agency can deliver results for clients using social media. However, I will argue that an agency's ability to use these tactics/strategies to build awareness and industry expertise demonstrates understanding of the pressures that clients face and their objectives. This includes increasing incoming sales leads, communicating with key customers, building thought leadership, reaching key audiences, etc.
Besides this particular point, I want to add the following:
I recognize that individual contributors are just as important as corporate brands. I will still assert that corporate brands will be just as important for establishing brand awareness and thought leadership

With that said, how one participates in social media can be dictated based on one's audience and goals. I strongly believe that having a presence in the right avenues helps to drive an agency's lead generation efforts

Since I was laid off, I decided to do this research out of curiousity. I knew it would take time and spent a several hours over a two week period to "research" the original list. As I was doing this myself, I acknowledge that I may have missing or incorrect information. As such, I appreciate those who have provided updates in comments or emails to me. I have updated the table accordingly. 
And finally, as this endeavor is much bigger than I originally anticipated, I have set up a public wiki for agencies and the community to make updates directly.
2 Comments
Additional comments powered byBackType
About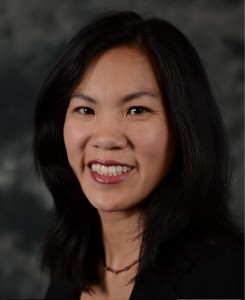 Cece Salomon-Lee is director of product marketing for Lanyon Solutions, Inc. and author of PR Meets Marketing, which explores the intersection of public relations, marketing, and social media.
This blog contains Cece's personal opinions and are not representative of her company's.
Marketing Blogs
Virtual Events & Meetings Blogs
Cisco Virtual Environments
Search Site