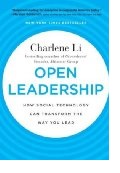 I had the opportunity to attend the second day of the Altimeter Group's Rise of Social Commerce conference yesterday. After listening to the sessions and speakers, I realized that social commerce, in many ways, is still in its infancy when compared to the best practices and data available for "traditional" retail. With that said, I anticipate that the gaps will be closed quickly. This is the first of a couple of posts summarizing the sessions at the conference. 
Social is about relationships
While I haven't read Charlene Li's recent book, Open Leadership: How Social Technology Can Transform the Way You Lead, I am keen to add this to my reading list soon. Charlene began her presentation discussing relationships.
To paraphrase, "Social is about  creating and deepening relations. And business is all about relations. If one is in a relationship, then you can't control the relationship. Rather social commerce provides organizations a way to deepen their customer relationships beyond transactional loyalty."
Rethinking Leadership
According to Charlene, leadership may no longer be those who sit on top of the hierarchy chart. Rather, leaders are those who can impact the organizations based on their institutional knowledge and ability to make connections to get things done.
For example, Starbucks invited consumers to share their ideas regarding new products or improvements for the company. While the company could've taken these suggestions and provided minimal input, the company ensured that decisions were transparent to everyone. This required creating a team of more than one person – identifying those from different parts of the organization who 1) could provide insights into the process while 2) connecting with customers in real-time.
Social Discipline and ROI
Charlene concluded her presentation by highlighting the importance of discipline for social media, as well as reevaluating social media's ROI.
The discipline is not about leveraging the tools regularly and consistently, but rather about understanding the flow of information through your social media process. When this discipline is in place, then you know how to manage emergencies, while gaining a three-dimensional view of your customer.
"We tend to overvalue things we can measure and undervalue those we can't"
 – CMO of American Express
With regard to ROI, Charlene urged the audience to consider a lifetime calculation that captures more of the behavior of customers, such as referrals, versus short-term results. This will help organizations see the value of a long-term relationship and invest mare into the relationship.
Conclusions
Many of the panelists highlighted how internal leadership was integral to spearheading their social strategies. Charlene's presentation provided a glimpse into the entire value chain of how organizations can identify and tap "leaders" via social technologies, which in turn drives the relationship with customers in an increasingly social ecosystem.
2 Comments
Additional comments powered byBackType
About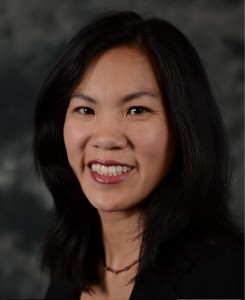 Cece Salomon-Lee is director of product marketing for Lanyon Solutions, Inc. and author of PR Meets Marketing, which explores the intersection of public relations, marketing, and social media.
This blog contains Cece's personal opinions and are not representative of her company's.
Marketing Blogs
Virtual Events & Meetings Blogs
Cisco Virtual Environments
Search Site