Press releases are an important component of PR. Typically, I focus on writing the right headline to catch a reporter's attention, while crafting intelligent quotes for my spokesperson. But sometimes, a catchy headline and eloquent phrasing may fall short of helping your client from a marketing and search engine optimization (SEO) perspective.
I was reminded of this recently when reviewing my company's site ranking for various terms.  I realized that my company's press releases was an ideal opportunity for SEO.  MarketingSherpa has an excellent article on how to write a press release to enhance organic search. Here are my top tips:
1) Keywords: Collaborate with your client to understand what their key terms are for SEO. The goal is not to use all of these words in your release, but rather how these terms may be applied based on the topic of your release.
2) Title Tags: This is the description that appears when you navigate to a web page. Many search engines weigh title tags heavily for ranking the content of the site. By understanding your client's general key word groupings, you can craft a title tag that a) includes these keywords and b) accurately describes the content of the press release.
3) Header, subhead, first paragraph: These three elements of your release are important for search engines to evaluate the content of your release. Balance the use of keywords with your client's messages. Though keyword density (the number of times a keyword appears in the release) is important, don't overdue as it may be seen as trying to game the search engines.
4) News Wires: If you client is incorporating SEO, then consider paying extra money to SEO your press release. Why? Since the release is distributed to various sites, this can increase the number of links pointing to your client's website. Since the boilerplate is included in every release, the boilerplate is a great way to incorporate keywords and appropriate links for SEO.
14 Comments

Additional comments powered byBackType
About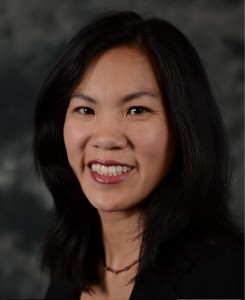 Cece Salomon-Lee is director of product marketing for Lanyon Solutions, Inc. and author of PR Meets Marketing, which explores the intersection of public relations, marketing, and social media.
This blog contains Cece's personal opinions and are not representative of her company's.
Marketing Blogs
Virtual Events & Meetings Blogs
Cisco Virtual Environments
Search Site