Tom Pick, B2B marketing expert and author of The WebMarketCentral Blog, wrote a great series of posts about social tagging. I've included links to his comprehensive look at how social tagging can help drive B2B traffic below. Instead of repeating Tom's excellent work, my question is who's responsible for social tagging – PR or Marketing?
 I guess it depends on the resources of your client. For a company with a full marketing department, this work may fall to the person responsibel for search engine optimization/search engine marketing (SEO/SEM). This person is responsible for establishing programs that drive the organic traffic to your website.
From my perspective, social tagging should also fall on this person's plate. If a company doesn't have someone focusing on SEO/SEM, then this is a possible opportunity for PR. Like all PR, social tagging must be done strategically and methodically. And from Tom's work, valuated over a period of 2 – 3 months. Couple of things that come to mind:  
1. Track what you're tagging and to map out the timeline. Whether you're working with your client or have access to analytic information, reviewing traffic patterns to these specific pages will be one way to measure the effectiveness of your program.
2. Without understanding the different social tagging sites (at least for now!), let's assume that other people can also bookmark your links. If this is possible, then consider getting updates with each new bookmark through something like google reader. For example, I get updates each time our website is bookmarked by someone on del.icio.us.
And me? I guess I'll start with a couple of pages, see what happens and go from there.  
Source – Tom Pick's The WebMarketCentral Blog, Social Tagging Series: 
UPDATE: I forgot one more: Part 7: The Best
Additional comments powered byBackType
About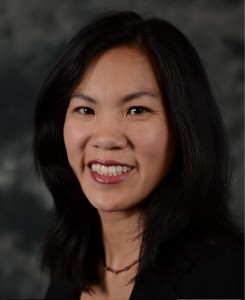 Cece Salomon-Lee is director of product marketing for Lanyon Solutions, Inc. and author of PR Meets Marketing, which explores the intersection of public relations, marketing, and social media.
This blog contains Cece's personal opinions and are not representative of her company's.
Marketing Blogs
Virtual Events & Meetings Blogs
Cisco Virtual Environments
Search Site