My apologies – this was a guest post by Alli Gerkman when I was on vacation. I didn't realize that I had to approve this, so here's the missing guest post:
So, I'm sitting here in a hotel room in Sacramento, one day into a two-day conference. I'd been thinking about what to write since last week when Cece asked me to guest post, but after the day I've had, I'm changing direction. That's the funny thing about blogging. You never know where it's going to take you.
I'm in Sacramento because I organize and run legal conferences around the country-about 24 each year. Usually, things go seamlessly (or almost seamlessly-it's hard to imagine a completely error-free event). Occasionally, things don't. Today was one of those days.
Each mistake, on its own, is relatively innocuous. The conference room is moved and is difficult to find. But people find it and life goes on.
We notice the printer left a section out of the materials. Okay. We can get Kinkos to deliver the missing section within hours.
But then the computer dies mid-presentation, forcing a speaker to finish without PowerPoint. Now people are starting to think, "What is going on here?"
Indeed.
I take these mistakes pretty seriously. The speakers I line up for my conferences are leaders in their fields and the attendees have given us tuition and entrusted us with two full days of their valuable time, so I don't like to disappoint.
That said, most mistakes are out of my personal control. I could get bogged down in explaining that: "See, after I do the final edits on the materials, it goes to our printer who prints and ships the book. That missing section was there when I reviewed it, but I don't have another review between when the finals are printed and when they are shipped to the hotel, so there was nothing I could do other than get Kinkos to print the section and send it over."
But does anyone want to hear that? Did you even want to read it just now? Does it help address the situation in any way? Probably not. So instead, I say, "I'm sorry."
And I mean it.
Of course, I can't stop there. "Sorry" doesn't mean I'm off the hook-it means I'm working harder than ever to get things back on track. But it's a start to building a stronger relationship with our speakers and attendees.  Believe it or not, some of my best evaluations have come from conferences that couldn't catch a break. After all, it's easy to represent your company or your brand when everything is going right, but it's how you react when things go wrong that can set you apart.
Tomorrow is day two and I think we're in good shape, but wish me luck.
2 Comments
Additional comments powered byBackType
About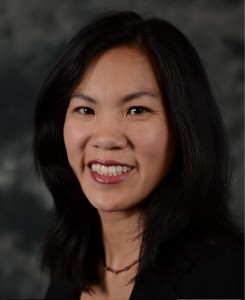 Cece Salomon-Lee is director of product marketing for Lanyon Solutions, Inc. and author of PR Meets Marketing, which explores the intersection of public relations, marketing, and social media.
This blog contains Cece's personal opinions and are not representative of her company's.
Marketing Blogs
Virtual Events & Meetings Blogs
Cisco Virtual Environments
Search Site