When I fly, I typically fly either Southwest or Jet Blue. But I've noticed the difference with southwest that goes to the heart of the branding and positioning of the airline.
While we all know Southwest as the no frills, low cost airline, I am starting to see them as an airline that delights in being different. This is evidenced by the employees but most evidently via the safety talk mandatory on each flight.
The Five Minute Experience

You know what I'm talking about. By the fifth or sixth time you tune out "the exit rows are located … blah blah blah." What southwest does is turn these four to five minutes to create a memorable experience. Whether through ad lib jokes and one-liners to the rapping intro, each are designed to communicate a clear message about southwest – we're different than the other guys.
I learned from my flight attendant that these are not scripted (though there is a song book). They are a collection of jokes and topical items that each flight provides.
So in five minutes, Southwest took a normally "dead" time to entertain a captive audience, create an experience completely unique to this airline (others would be seen as copy cats) while delivering important safety information.
Isn't that what we all try to do with our marketing efforts? What can you do with five minutes?
3 Comments
Additional comments powered byBackType
About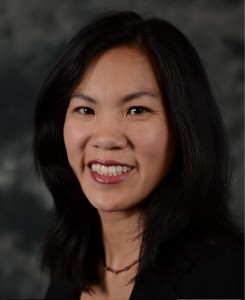 Cece Salomon-Lee is director of product marketing for Lanyon Solutions, Inc. and author of PR Meets Marketing, which explores the intersection of public relations, marketing, and social media.
This blog contains Cece's personal opinions and are not representative of her company's.
Marketing Blogs
Virtual Events & Meetings Blogs
Cisco Virtual Environments
Search Site