Browsing articles tagged with " Marketing"
DEMO
is one of the premier conferences to launch a product. It has launched some of the key companies and products over the past few year.  In one of my groups, someone recently asked – How do I get into Demo?
I've been lucky enough to have two companies accepted into DEMO. Here are some tips for getting invited and then tips for when you're at the conference.
Getting Invited to Demo
The key to DEMO is making sure that you schedule a briefing with Chris Shipley over the next few months. If she likes your company, she will invite you on the spot to participate. Otherwise, she will consider you as a back up in case her initial invities are unable to participate. It's probably a good idea to keep her updated on your company as you wait for the golden ticket.
What makes a good Demo?
1) Announce at Demo first: The product or solution must be announced at the conference – the availability can be that day or in the subsequent months. But the golden rule is no pre-announcements before the start of the conference.
2) Good spokesperson: Your briefing is like an audition for the big show. Make sure your spokesperson can succinctly describe the product and your company during the briefing.
3) Give the "wow" factor: Be able to give a sense of why your product would "wow" the crowd at the conference. In one case, we showed how the GPS tracking worked for a mobile device – in real-time and with a recording of the tracking
4) Clear benefits and market potential: Be able to clearly communicate how your solution/product will be positioned in the market place as well as the business model.
You're going to Demo. Now What?
Getting invited to demo is the first step, but your work isn't done. Make sure that you emphasize that Demo requires a lot of preparation, including:
1) Script writing: Have a tight script that goes through the flow of the demo from transitions and camera angles (at most, 2 camera shots). Set up a work back plan that highlights deadlines for drafts, edits and final approval.
2) Rehearse, rehearse, rehearse: I have forced my presenters to practice multiple times to ensure that the script flows as written. And if you have two presenters, the rehearsal helps for transitions.  It's good to practice how you would cue the camera crew to switch camera angles.
3) Have a back up plan: Though showing your product live is great, be aware that the Internet connection can fail. Have a back up demo on your computer just in case. They don't stop the show and this actually happened one year.
4) Network, network, network: Bring people who can not only discuss your company and solutions, but who can also network. There are a lot of reporters and it's a PR person's fantasy!
You can click on the Weekly Articles tag for previous issues or subscribe to the Weekly Articles Feed. If you feel that you have an article that would fit in the weekly articles, leave a comment and I'll check it our for the following week's digest. Enjoy.
Permission Please – Mark Goren of Transmission Marketing highlights how he was automatically subscribed to Marriott Hotel newsletters without his permission. The comment stream is interesting regarding the needs of business and person perspective. However, I side with Mark on this one. There are better ways to ask for permission. Supplying an email for a "confirmation notification" isn't the same as asking to receive frequent emails about your company, promotions and other marketing stuff.
From a Blogger to You – Chris Brogan writes a great post about why bloggers aren't journalists. He also provides great tips for pitching him and the topics that he likes to discuss. Key point – make a blogger feel special, whether with beta invitations, previews or free schwag.
So You Want to Pitch? – Jason Falls provides a great post on how he would pitch bloggers. By writing a fictional blog pitch, Jason provides actionable tips for contacting bloggers and probably getting results as well.
Engaging Employees –Anna Farmery posted about how to engage employees as most of the conversation is about engaging customers. Well, employees ARE customers too. I think companies take this for granted until it's too late.
technorati tags: Blogging Blogger Relations PR Marketing Permission Marketing Social Media
del.icio.us tags:
Blogging
Blogger Relations
PR
Marketing
Permission Marketing Social Media
icerocket tags: Blogging Blogger Relations PR Marketing Permission Marketing Social Media
All content copyright Cece Salomon-Lee, Creative Commons Attribution-Noncommercial-Share Alike 3.0 Unported, with the attribution: By Cece Salomon-Lee, PR Meets Marketing, and a link to the post
Ken Molay of The Webinar Blog poses an interesting question – are our assumptions about when to schedule a webinar rational?  
Currently, most webinars are scheduled from Tuesday – Thursday to capture the largest number of viewers. But why are Monday and Friday ignored? Ken wants to hold this survey to see what you – people who attend webinars – truly think.
Please take a moment to fill out the survey. Though "unscientific" I think this will provide some interesting perspective about the timing of webinars.
In reviewing the survey, I realize Ken was seeking to get a quick pulse and minimize drop off. I wished Ken had included one question asking about industry or role. This would provide invaluable information to marketers on how to schedule webinars that may target a specific industry or management level.
For example, would financial services people want events earlier in the day or after the markets close? Would senior executives respond differently than marketing managers?
I think this survey is in the right direction. It'll be interesting to see how this evolves.
Disclosure: My company provides webcasting solutions which can be used for webinars.
This week's Weekly Articles looks at a variety of topics from Twitter, search to spamming bloggers. Another interesting article highlights lead scoring benefits and how sometimes a bad pitch isn't really a bad pitch.  You can click on the Weekly Articles tag for previous issues or subscribe to the Weekly Articles Feed.
If you feel that you have an article that would fit in the weekly articles, leave a comment and I'll check it our for the following week's digest. Enjoy.
Tweets for You – David Berkowitz of Search Insider does a great job reviewing tools that can help you search on Twitter.  Frankly, Twitter is losing out on a huge opportunity here. Instead of inserting ads in the tweets, they could have done a Tweetsearch and done a similar model to Google. Lost opportunity anyone?
Out of Focus – The Church of the Customer highlights how Vocus' practices are pissing off bloggers. I thankfully haven't had the "honor" of being added to this database, but they have pissed me off by incessantly calling me for services. I told them to stop calling.
Blending the New with the Old – Center for Media Research highlights a new report on blended search results.
"Since users have historically ignored the vertical offerings of the major search engines, a marketer might conclude that users aren't interested in that type of content, and as a result, not invest in producing or optimizing digital assets," said Robert Murray, President, iProspect. "But that would be a mistake – the findings of this study make that quite clear. Marketers have a great opportunity to claim more search shelf space by optimizing their news, image, and video assets."
Respecting Embargoes – Rick Turoczy of CenterNetworks writes the first of three parts of how to manage the embargo process with bloggers. Check out my previous post about embargoes in the brave new world of PR. 
The Value of Lead Scoring – Laura Ramos wrote a post about the value of lead scoring for determining campaign effectiveness. This was prompted by her recent briefing with Eloqua. It's surprising to me that lead scoring is not a normal part of marketing. Maybe I'm spoiled that my company has incorporated lead scoring into our products.   
Good Pitch, Yet Could've Been Better – Scott Monty of Social Media Marketing highlights a recent pitch titled "Do Taxes and Social Media Mix?" At first, he thought it was a spam pitch but realized that there was relevance to his blog. His post highlights the importance of participating or being more relevant to getting a pitch noticed. He succinctly states:
"I probably would have been even more likely to pay attention to it had the author been participating in my community, used a different subject line or been a little less scripted in her email."
I noticed a recent spat of posts about tradeshows. Some discuss the value of participating in the show while others discuss the "emergence" of virtual tradeshows. At one point in my career, I had focused on conferences and speaking engagements – originally with Niehaus Ryan Wong's Speakers Bureau and eventually starting the Conference Strategies for Blanc & Otus. 
From a PR perspective, I view conferences as an opportunity to establish thought leadership and to increase a company's awareness. However, it's also important to understand how this fits within the marketing mix for organizations. Attending a show is not a small endeavor for a company. It's costly, requires staff and must provide concrete results in the form of sales gold – the almighty sales lead. These folks have done a great job as discussing the value of tradeshows:
Sales Lead Insights – Better Ways to Qualify Leads at a Trade Show

B2B Lead Blog – Virtual Trade Shows – Are they the Better Alternative?

B2B Lead Blog – Trade Shows – Branding or Demand Gen or Waste of Time and Money? Marketing WTF?

The Lonely Marketer – Are Trade Shows a Waste of Time and Resources?

Marketing Pilgrim – Trade Shows Go Virtual

 
Disclosure – my company has developed online conferences and events and provide live and on-demand streaming webcasts into virtual tradeshows for organizations.  
Here is this week's summary of articles. You can click on the Weekly Articles tag for previous issues or subscribe to the Weekly Articles Feed.
Building Relationships – Valerie Valeria Maltoni of Conversation Agent discusses how revealing yourself is a key part of building relationships. As part of this post, Valerie provides her 4 good and bad things to do when pitching her.
Reinventing Journalism – Though written last week, I found Scott Karp's post on Feb. 20th about reinventing journalism interesting. If more publications move to including links from other sources, how does this impact PR? And from a press room perspective, what is the value of creating a useful resource that also links to "competitive" coverage?
One Chair Creates Conversation -The Lonely Marketer had an interesting post about how a person created internal conversation at her company. All you need is two chairs, a sign and a person willing to listen. IMO, the last part is sometimes the most difficult thing to find.
The Emperor Has No Clothes – I frankly couldn't improve on the title of this post by Michelle Golden of Golden Practices. In this post, Michelle discussed how her brutal honesty in reviewing CPA websites has won her fans. This wasn't done with "marketing" in mind, but rather to share her expertise and provide counsel. This positions her as a thought leader and expert. And isn't that what PR and marketing is all about?
technorati tags: Authenticity Conversation Customer Journalism Marketing Relationship Weekly Article
del.icio.us tags: Authenticity Conversation Customer Journalism Marketing Relationship Weekly Article
icerocket tags: Authenticity Conversation Customer Journalism Marketing Relationship Weekly Article

Wow – I was checking my dashboard stats when I noticed that a couple of folks came to my blog via the AdAge Power 150 – or in this case top 500. AdAge Power 150 (technically 500) looks at various factors for compiling this list such as subjective points, rankings by Google PageRanks and Technorati, and in bound links. 
This raises an interesting question about how these lists are compiled. Over the past few weeks, I've benefitted from the frequent posts about the upcoming Blogger Social. Why? Because most are also include a list of attendees, which has increased my in bound links and in turn my appearance on this list. 
These lists are useful to filter out the number of blogs being created every day. I'm not the only one who looks to these lists to find blogs from a PR and marketing perspective. At some point I wonder – which list do I want to follow?
Other lists to check out:
Viral Garden's Top 25 Marketing Blogs
Brendan Cooper's PR Friendly Index
w Magical List (list of female bloggers)
So I'll enjoy it while it lasts! =) 
About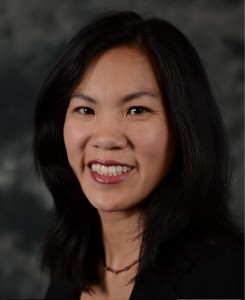 Cece Salomon-Lee is director of product marketing for Lanyon Solutions, Inc. and author of PR Meets Marketing, which explores the intersection of public relations, marketing, and social media.
This blog contains Cece's personal opinions and are not representative of her company's.
Marketing Blogs
Virtual Events & Meetings Blogs
Cisco Virtual Environments
Search Site