Browsing articles tagged with " measurement"
WOW! Who would've thought a $15 billion valuation for Facebook? I figured so many people are blogging about this that there's no need to include in this weeks digest. Here's your Weekly Digest: 
It's the Positive that Counts. NOT!David Meerman Scott writes an interesting post about the power "negative" headlines to drive traffic on your website. Who knew, my glass half-empty perspective may actually help drive traffic! =) Where's My Abacus? Accurate Online CountLouise Story of the New York Times highlights the frustration of web visitor counts – those reported by ComScore versus the online property itself. Would this issue be less relevant if we moved to a cost-per-click or action model versus cost per impression model? Probably not. People want to be able to say that have the largest slice of eyeballs. 
Know When to Fold 'em…I'm an avid player of Texas Hold 'em, so this post from Distilled caught my eye. Tom highlights how Absolute Poker's slow response to cheating allegations is impacting their reputation. Take this piece of advice, when you have pocket Aces, don't assume that slow playing is the best strategy! 
Measure Twice, Cut OnceA key point in construction is making sure you have the right measurement before acting. KD Paine summarizes 10 pieces of website measurements you should consider for your PR and marketing efforts.  
It's a BBS. Not It's a ForumWow – it's interesting how some things come full circle. If you remember the term BBS, then you might find this article from Dee Barizo of netbusiness eerily familiar. She highlights the benefits of participating in niche forums for driving website traffic.  
When Social Goes EnterpriseThis sucks. I just learned from paidcontent.org that CrispyNews was acquired by Salesforce.com earlier this year. Good thing, the PR group will still remain. Bad part, no new groups will be opened by non-corporate users. Granted, the RSS feed for the group seemed inconsistent at best. 
Another Reason Not to StealFor those Apple employees trying to get $100 rebates off a free phone, Apple acted swiftly and decisively. Seth Rodin writes that over 800 Apple employees were fired for stealing. Personally, this was the best thing Apple could do. Demonstrates a strong sense of ethics that is sorely lacking from our society. 
Less is MoreBrian Carroll writes the B2B Lead Generation blog and posted an interesting point about doing less may drive more results for sales lead generation efforts. Though Brian is writing this from a lead generation prospective, I wonder how much transfer to the media field? Imagine dissecting my pitch process to determine what yields better results with reporters and bloggers. Interesting thought indeed for me to consider. 
Technorati Tags:  advertising b2b marketing blogging marketing measurement reputation management Social media Weekly Articles

While I was at an agency, I had managed the Mindjet account for a few months. One time, our client had mentioned the precise number of hits that Mindjet received after an article was published.
I had previously mentioned how you can use customized links or URL redirects to track traffic to a particular page.  Though this method has its benefits, it can be labor intensive.So I was intrigued by his ability to track clicks. Going in-house provided this enlightenment. It was website analytics.
Whether you use free services like Google Analytics (Disclosure: I use this at work and for other personal sites) or pay for the service, you're able to see which sites referred traffic to your sites, the number and when. You can even get information about how long a viewer perused your website and the number of pageviews. I believe this information can augment other measurement commonly used.
For example, by reviewing the top 50 sites that referred traffic to our website, I can see which media outlets were contributing traffic. I was surprised to learn that one blog consistently drove clicks to our website on a daily basis while an article on MarketingSherpa or MarketingProfs provided temporary spikes after the coverage.
Let's be clear I haven't determined if these are unique or repeat visitors or if these visitors translated into sales leads but it's interesting nonetheless. If I worked with an agency who gained my trust, I would definitely provide them access to this information.
Now how to tie Google goal conversions into this…
I was reading an article in PR News on what success looks like based on one's client and goals. This article got me thinking about the types of measurement that is near and dear to my heart.
I know there is discussion about using formulas to determine the value of PR based on advertising values or other methods to determine share of voice. Granted, I think this is worthwhile for a larger corporation. But as a start-up company, doing more detailed analysis is overkill.  
Frankly, CEOs just want the basics and my time – like yours – is valuable. I don't recommend including articles resulting from news release distribution. I don't do an analysis of voice or messages as the volume is manageable. And if I were to provide this report on a regular basis, I need a quick and easy way to input and maintain this information (see excel sheet below).  Overall, I provide three key statistics: total number of articles, features vs. mentions and circulation numbers.
1) Total Number of Articles: This provides an easy base for measurement. I can compare the volume from a month-to-month basis, and eventually, year-over year.
2)      Features vs. Mentions: I do believe it's important to separate when an article focuses on an announcement versus a mention. This provides a sense of how well you're placing articles about your news, reports and case studies. As this program develops and more reporters become familiar with your company, I would expect the number of mentions to increase.
  3)      Circulation Numbers: I recommend using BPA audited circulation numbers where available. Otherwise, I'll recommend taking the average number of site visitors or subscriber base number listed in the media kit. To me, this is the easiest number to use regarding the possible reach of an article. Again, it's not about accurately determining the value of PR, it's providing a baseline for your executive.
 4)      Tracking PR to Marketing: In a previous post on my friend's blog, I had mentioned other ways to track PR. Though this may not be a regular component of your reporting, consider providing the number of clicks or conversions resulting from PR placements when available.   
In the end of the day, getting positive media coverage is more important to me then spending too much time on measuring and justifying PR. If you have to resort to spending hours creating weekly status reports and complicated measurements to convince me of your value, then you've missed the point! 
I would love to hear any other quick and easy ways to measure PR.
About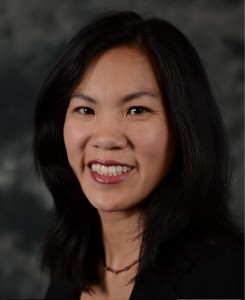 Cece Salomon-Lee is director of product marketing for Lanyon Solutions, Inc. and author of PR Meets Marketing, which explores the intersection of public relations, marketing, and social media.
This blog contains Cece's personal opinions and are not representative of her company's.
Marketing Blogs
Virtual Events & Meetings Blogs
Cisco Virtual Environments
Search Site