Browsing articles tagged with " Public Relations"

With my sub focus on virtual events, I've been receiving media pitches to attend these type of events. Inviting media and bloggers to attend your event – whether virtual or physical – is a great way to drive awareness of your event.
The challenge? Attending any event takes time out of a busy schedule and away from billable work. Like any media pitch, you have to clearly outline the benefits to entice the blogger or reporter to take time out to attend. This can be a keynote from a industry expert who rarely speaks, details of a research report being revealed for the first time or seeing how producers are using these solutions in innovative ways. Continue reading »
Over the past week, I've seen the stories develop over Sarah Palin's interesting take on history, Anthony Weiner's unfortunate pictures on Twitter, and the indictment of John Edwards. In each of these cases, I'm seeing classic PR mistakes that these two seasoned politicians (and yes, Sarah is a politician at heart) make. Here is my top five list of where these folks went wrong:
I recently met with a young woman who was seeking advice on how to break into the public relations field. Like many people graduating college over the past couple of years, she returned home and took the first job presented to her. So what would be the best way for her to get started in the PR field? Here are the five tips I gave her: Continue reading »
Over the past few years, it's struck me how often people ask me the best way to participate on social media. While we are becoming more mature in how we leverage social media for public relations and marketing, there are still some common mistakes I see peopel make. Here are the top five mistakes that I think you or a company should avoid when you begin any social media activity: Continue reading »
Last month, I had an opportunity to speak with Scott Albro, Founder and CEO of Focus (note: I am listed as an expert on the Focus network). I previously wrote about the company here and was interested in learning more about the company.
Here is a quick overview of our discussion:
1:10: Where is this space heading and trends? Albro highlights his thoughts on the knowledge marketplace and how human participation will help create and distribute knowledge.
2:50: How does Focus maintain the level of engagement, quality and experience for members? Albro discusses how Focus incorporates human capital for quality control while incorporating up and down voting features.
4:35: Where is Focus headed in 12 months? 5 years? Focus is looking to disrupt the industry on business expertise. With more than 30 million businesses in the US alone, the company is seeking to help these businesses make better business decisions and to open up the world of business expertise.
7:35: How does PR and marketing fit in to the success of Focus and his advice as a CEO? Albro provides an interesting appraoch to PR and marketing with three lessons: focus on product development before marketing; build a community to be your advocate; and focus efforts on a few, high-quality campaigns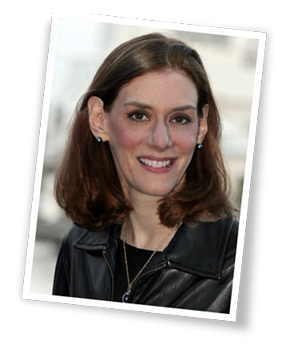 Heidi Cohen, president of Riverside Marketing Strategies, has 20+ years experience in direct and digital marketing across diverse product categories encompassing soft goods (such as clothes and uniforms), highly regulated financials services, entertainment-related products, and craft-oriented offerings. Her blog provides marketing related insights grounded in digital and direct marketing. In this installment, Heidi answered some questions via email. You can follow Heidi on Twitter @HeidiCohen. Continue reading »
I'm a strong believer that a great company is one that empowers its employees. I'm happy to present a byline by Jennifer Prosek , CEO of CJP Communications and the author of Army of Entrepreneurs™: Create an Engaged and Empowered Workforce for Exceptional Business Growth. In this post, Jennifer highlights her three-step process for getting your army ready. You can follow her on Twitter and Facebook. Continue reading »
About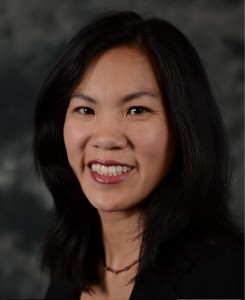 Cece Salomon-Lee is director of product marketing for Lanyon Solutions, Inc. and author of PR Meets Marketing, which explores the intersection of public relations, marketing, and social media.
This blog contains Cece's personal opinions and are not representative of her company's.
Marketing Blogs
Virtual Events & Meetings Blogs
Cisco Virtual Environments
Search Site